Special Price
$18.99
RRP
$44.39
Limited stock available at this price!
Code Delivered To You Digitally
Platform
Steam
Delivery
Instant Delivery
Language
Get instant download of DARK SOULS Remastered on PC with CDKeys.com
The top 3 reasons to play DARK SOULS Remastered
DARK SOULS Remastered is the updated version of the original DARK SOULS game.
Re-experience the genre-defining game with high-definition detail running at 60 frames per second.
Experience improved frame rates and online features transforming the original game into a brand new adventure.
What to know before buying DARK SOULS Remastered
What's included with DARK SOULS Remastered?
DARK SOULS Remastered base game
Artorias of the Abyss DLC
Is there any region lock for DARK SOULS Remastered?
This product is available worldwide; no region lock.
How will I receive my instant download for DARK SOULS Remastered?
After payment has been approved, your game key will be included in your order confirmation email. You can access your key by following a link in the email. Next, you can activate your key on its corresponding platform.
If you've pre-ordered a game, your key will be delivered to your email a day before the official (or early access) release date. You will also receive a notification via email when your key becomes available.
How to activate the key for DARK SOULS Remastered
Activate with Steam:
Download and install the Steam client on your PC (https://store.steampowered.com/about/), then sign up and log in.
Locate the Steam key in your cdkeys.com confirmation email, and copy it to your clipboard by pressing "Ctrl+C".
Open the Steam client and locate the "+ ADD A GAME..." button on the bottom left of the window. Click this and choose the "Activate a Product on Steam…" option.
Paste the key from your clipboard in the "Product Code" section when asked, and follow the rest of the prompts to add the game to your library.
Your game is now viewable in the "Library" tab, and is available to download/install when you're ready!
You can find additional support for the Steam client here: https://help.steampowered.com/en/wizard/HelpWithSteam
DARK SOULS Remastered details
The remaster features enhanced graphics and framerates including 4k resolution with 60 frames per second and enhanced lighting.
The location of the Dried Finger has changed, and a new bonfire by Blacksmith Vamos is included, as well as the option to swap Covenants at your bonfire.
Online play can now include up to six online players, and includes password matchmaking.
The Arena now features 3v3 and six player deathmatch game modes, to go along with the 1v1, 2v2 and 4 player deathmatch modes. You can also use password matching in Arena mode.
Want to get a free key to buy DARK SOULS Remastered?
Our team regularly select the best comments about the game. Make sure to share your feedback in the review tab!
What are the system requirements for DARK SOULS Remastered?
MINIMUM for DARK SOULS Remastered
Processor

Intel Core i5-2300 2.8 GHz / AMD FX-6300, 3.5 GHz

Graphics

GeForce GTX 460, 1 GB / Radeon HD 6870, 1 GB

Memory

6 GB RAM

Disk space

8 GB

System

Windows 7 64-bit, Service Pack 1

DirectX

Version 11

Sound Card

DirectX 11 sound device

Additional notes

Low Settings, 60 FPS @ 1080p
RECOMMENDED for DARK SOULS Remastered
Processor

Intel Core i5-4570 3.2 GHz / AMD FX-8350 4.2 GHz

Graphics

GeForce GTX 660, 2 GB / Radeon HD 7870, 2 GB

Memory

8 GB RAM

Disk space

8 GB

System

Windows 10 64-bit

DirectX

Version 11

Sound Card

DirectX 11 sound device

Additional notes

High Settings, 60 FPS @ 1080p
Genre
Action, Action RPG, Dark, Dark Fantasy, RPG
Platform
PC (WW)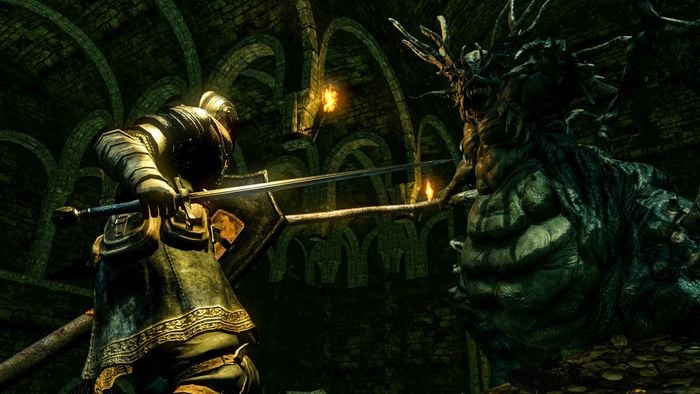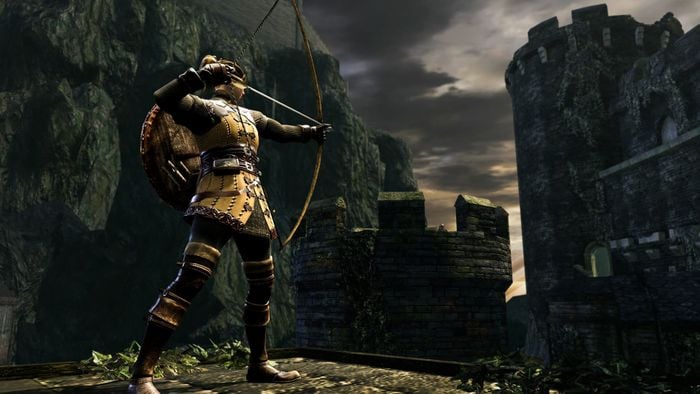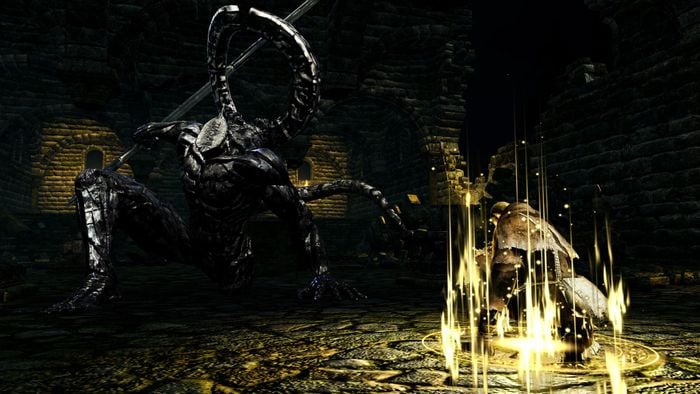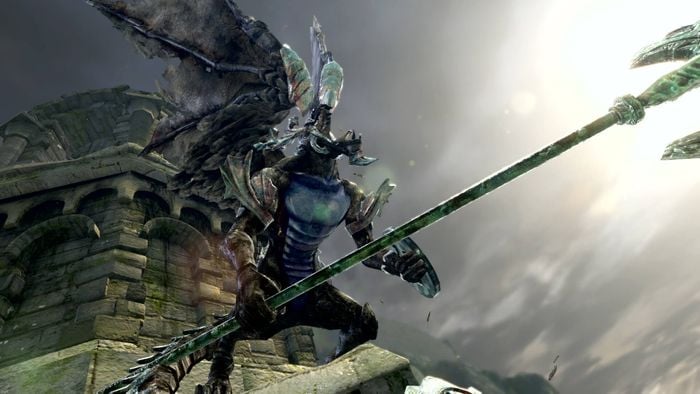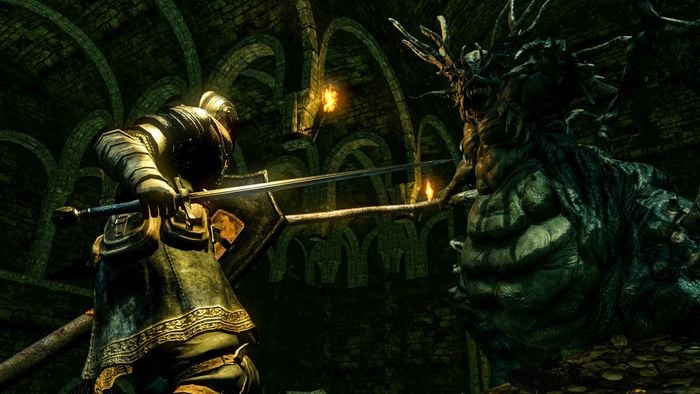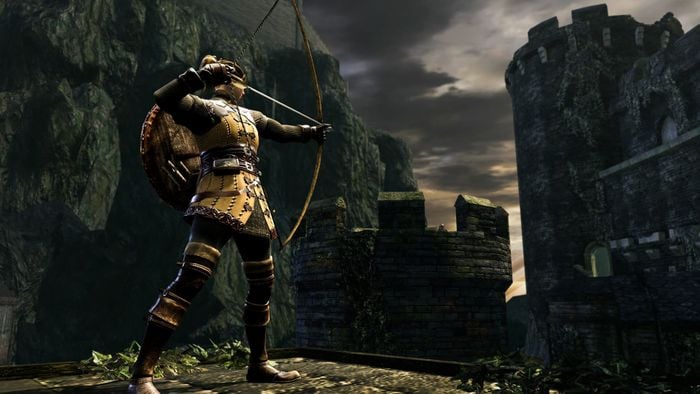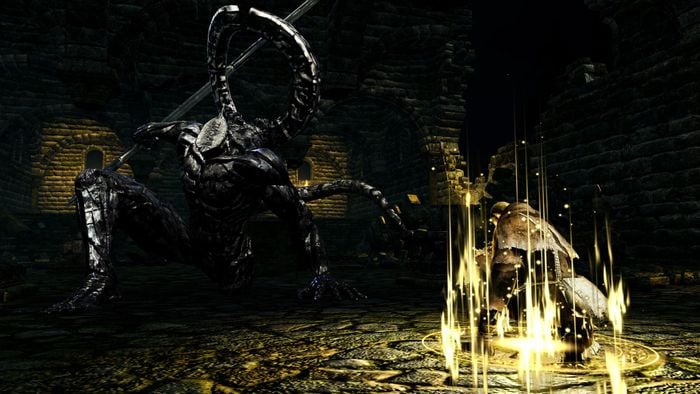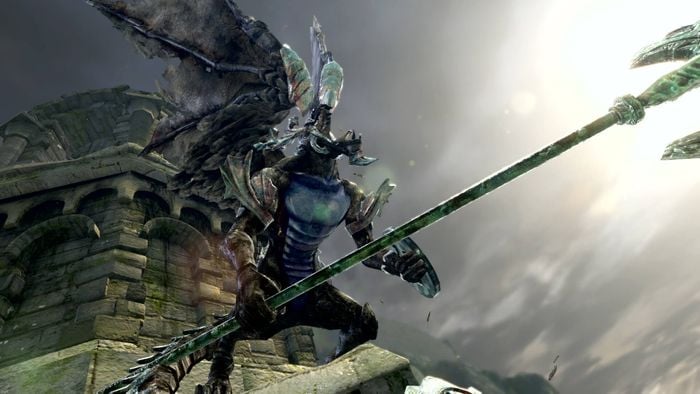 The G.O.A.T

If you're reading this thinking "Should I buy it", then slap your damn wallet down on your desk and buy this now. Enough said.

good game

i enjoyed this game

One of the best games ever created

To people who may somehow see this review please read it even if you aren't interested in this game

Dark Souls is one of the best games ever created. I originally had no interest in the series but a couple of friends started playing it and Elden Ring came out and became one of the most universally acclaimed games of all time, so then I decided to try out Dark Souls to prepare for Elden Ring and the experience I got was like very few games I've ever played.

-Soundtrack-
The soundtrack for this game is fantastic and yet there is no ambient music for the majority of the game. Music only plays at bossfight's and in 4 ingame areas and yet the soundtrack still manages to hit it out of the park, boss themes and ambient themes are incredible and its no wonder why lots of popular online creators use the songs in their videos.

[h1]Morals and theme[/h1]
The morals and story of Dark Souls are interesting, I'm Christian so I don't like playing games that glorify darkness and Dark Souls seems to at first but once you actually play it you realize that its quite the opposite, Dark Souls is a very depressing game and yet it has helped a surprisingly large volume of people overcome suicidal depression, the whole game can be viewed as an allegory for depression, you face seemingly impossible odds and keep facing setbacks until you finally overcome, and also like depression you can choose to face it alone or with the help of other people, the latter obviously being the easier option. Dark Souls has a lot morally going on with it, some of its messages include: Not prolonging things longer then they should be and letting new things set in, Overcoming impossible seeming obstacles, questioning if what you're doing is truly right. Etc

-Story-
In Dark Souls you are a human, well sort of. You are apart of a type of cursed humans called "The Undead" these humans are cursed with immortality , whenever they die they respawn at the last bonfire (which are the games checkpoints) they rested at because these humans never die they instead go "hollow" which means they have succumbed and gone insane and will attack whoever they see on sight. A person goes hollow in this game usually (But not always) when they've lost their purpose thus meaning they lose their will to go on and will go hollow. In fact the hollows of Lordran are actually the people who quit Dark Souls and never succeeded in their journey, so you have to prevent yourself from meeting the same fate. Im not going to spoil the rest of the story but be warned, you likely will not understand it even once you beat the game, Dark Souls's story is very mysterious and makes very little sense, thus a lore video is almost required unless if you somehow are able to comprehend its story by yourself, upon beating the game most people have a bittersweet feeling, they feel like they accomplished something in that world but don't know what, a feeling I never had in any other game I've beaten.

-Multiplayer-
So this surprised me when I first was told about it before I played the game and as of the time of writing this review the servers are actually down for PC, but Dark Souls actually has multiplayer, its not just some nice feature that's sprinkled in, its heavily integrated in the game AND story (Playing online is not required and doesn't harm the experience but I still heavily recommend playing online) players will leave messages on the ground to either help and deceive eachother, you can summon other players (or your friends) to either help you or to spar with you. Since I played the game while the servers were down as of writing this review I haven't tried multiplayer, but I have played multiplayer on Elden Ring which is very similar and it is extremely fun.

-Combat-
After playing the souls series it now has my favourite melee combat system, its very in depth but also very simple to grasp, you have equip load which determines how fast your stamina regenerates and how fast you dodge, dodging which makes you roll and gives you invulnerability for 1/3 of a second making it extremely good to avoid damage if your good at it, and attacking. You can do Heavy or Light attacks, Heavy attacks use more stamina and are slower but do more damage while light attacks are faster but don't hit as hard. My favourite part about the combat system is the critical hits, you can go behind and enemy to perform a backstab which does a critical hit doing massive damage to them and it is SO satisfying or you can also perform basically the same thing by parrying an attack with a shield and attacking.

-World Design-
For some context my favourite game series of all time (and best game series ever made in my opinion) is Metroid. I was shocked when I played this game because it has so many similarities between it and the Metroid Prime games, the interconnected world was something my Metroid brain enjoyed beyond belief and even the general sound effects and vibe was very similar in a lot of ways. When you complete an area in Dark Souls it will always have an unexpected shortcut that somehow takes you back to the "main hub" area known as "Firelink Shrine" which is one of the only places you encounter non-hostile NPCs. And to add the similarities between Metroid, this game is even MORE non-linear then Metroid, so that's right you can start the game and instantly go the hardest area, if you wanted.

-Difficulty-
So the difficulty for Dark Souls was very overhyped, while it is a hard game the difficulty is fairer then most easy games, most of the difficulty comes from how non-handholding it is compared to other modern games and the rest is you just being bad. For the people who think "this game should have an easy mode" it does, just not as a menu option: Overleveling, Using a magic build, Using summons for bossfights and Getting the best stuff as soon as possible are the games easy mode purposefully put in place by the developers, My advice for new players:

-Don't get cornered or attacked by multiple enemies that is pretty much instant death
-Practice dodge rolling and parrying as much as possible getting good with both is what separates a good player from a noob
-If your armour starts slowing you down take it off, fast stamina regeneration and dodge rolling quickly is far more important then defense, any armour aside from late game armour barely makes a difference in the damage you take anyway
-All enemies attack differently, learn their attack patterns
-If an enemy attack is about to hit you don't just mindlessly dodge, unlike most games enemy attack charge-ups are showing you where you should be dodging, not when. Sometimes you can dodge into the enemy is attacking you, sometimes you dodge in the opposite direction the enemies attack is heading and sometimes you might even need to dodge in the direction the attack is going, its all about lining up your dodges temporary invulnerability with the amount of time the attack can damage you, sounds complicated but its not and it just comes down to muscle memory and getting better.
-If you're about to make a long jump take all your armour off and dequip your weapons, if there are no enemies where you are jumping and if your weapons are heavy, fall damage is lessened when your equip load is lighter.
-Don't be afraid to use walkthroughs

Overall: I give Dark Souls a 9.4/10. its one of the only games on Steam that i've liked enough to give a serious review. The Music, Combat, Depressing yet valuable moral tones, Multiplayer, Concepts, Story, World Design, Difficulty and Metroid-esque design all contribute this fantastic game, I would recommend this game to anyone, so if you're looking at the reviews to make a decision on purchasing it, YES do it and if you weren't even interested in the game and somehow stumbled on this review, I encourage you heavily to get and beat this game.

The Pros

-World design
-OST/Sound design
-Story/morals
-Multiplayer
-Fair and rewarding difficulty

The Cons

-Servers are down and FromSoft has not been communicating clearly.

You Died

Definitely Dark Souls. A hard, unforgiving, bastard of a game, yet oddly incredibly fun! The satisfaction of finally killing a boss is definitely worth the ~4 hours of pain you spent dying to it!

The Pros

The endorphin rush from killing a boss
The challenge

Exquisite Pain

Should be infuriating (and honestly, often is), but one of those games you just have to stick with. The rewards greatly outweigh the pain, and the atmosphere is perfect.

Decent game.

The graphics of this game isnt impressive at all, but the atmosphere and gameplay mechanics makes the game very enjoyable.

The Pros

Gameplay
Atmosphere
Challenging
Satisfying

GOAT

no issues buying and enjoyed my time with the game and it was a fun and enjoyable experience from start to finish

The Pros

gameplay, story, level design, mechanics, enemies, bosses

All right

The game's worth it only if you have never played dark souls 1 on pc, otherwise it might not be necessarily worth the asking price.

The Pros

The co-op/multiplayer is better than dark souls prepare to die edition

The Cons

The fact that this is literally dark souls with dsfix and the multiplayer system from dark souls 3

Dark Souls is Good

Excellent combat system, high replay value, challenging but rewarding. Nothing else to say that hasn't been said before.

The Pros

Gameplay, story, sound design

Dark Souls is AMAZING

Wanting to buy this again for a friend so we can play through this great game again. Love it so much. Thanks for the remaster!
Activate with Steam:


Download and install the Steam client on your PC.
Open the Steam client, login and locate the Games tab on the top menu. Click this and then select "Activate a Product on Steam…"

Enter your unique code that's displayed on the 'Orders' page of CDKeys.com and follow the prompts to activate.

Your game is now viewable in the "Library" tab and is available to download/install when you're ready.
You can find additional support for the Steam client here: https://help.steampowered.com/en/wizard/HelpWithSteam
Special Price
$18.99
RRP
$44.39