ADOM (Ancient Domains Of Mystery) PC
Special Price
$4.99
RRP
$13.49
Code Delivered To You Digitally
Platform
Steam
Delivery
Instant Delivery
Language
-57%

-86%

-56%

-92%

-83%

-36%

-9%

-67%
Get your instant download with CDKeys.com
This product includes ADOM (Ancient Domains Of Mystery) PC .
The top 3 reasons to play ADOM (Ancient Domains Of Mystery) PC
a huge game world with hundreds of locations such as towns, randomized dungeons, elemental temples, graveyards, ancient ruins, towers and other secrets
loads of races (dwarves, drakelings, mist elves, hurthlings, orcs, trolls, ratlings and many others) and even more classes (fighters, elementalists, assassins, chaos knights, duelists and much more) allowing for infinite play styles
a corruption system forcing you to balance lust for power with fear of damnation (corruptions slowly transform you into a vile monster but at the same time grant inhuman benefits - most of the time)
About ADOM (Ancient Domains Of Mystery) PC
ADOM (Ancient Domains Of Mystery) is one of the most successful roguelike games ever created, boasting a brilliant mix of story, RPG, exploration, and intensely strategic and flexible combat
The Steam version adds various Deluxe features like achievements, difficulty level customization and various play modes (e.g. a story mode allowing to save and restore games, a weekly challenge game, an exploration mode and more)
ADOM has been in development since 1994. In 2012 its development was revitalized with an immensely successful crowdfunding campaign on Indiegogo, now allowing us to offer ADOM both with ASCII and graphical modes enabling you to choose freely.
Deep in the mountainous ranges of the Drakalor Chain, Chaos has broken through into Ancardia and it's up to you to decide the fate of the entire realm
You control a single character with a wildy varying set of skills, talents, spells and other abilities. Customized equipment makes each race/class combination a very different experience
Read more
What are the system requirements?
Windows
OS

Windows XP, Vista, 7, 8, 10

Processor

1 GHz

Memory

512 MB RAM

Graphics

800x600 minimum resolution

Storage

1 GB available space
Mac OS X
OS

macOS X 10.5.8 or better

Processor

1 GHz

Memory

512 MB RAM

Graphics

800x600 minimum resolution, OpenGL 2.0 Support

Storage

1 GB available space
SteamOS + Linux
OS

Ubuntu 12.04 LTS, fully updated

Processor

1 GHz

Memory

512 MB RAM

Graphics

800x600 minimum resolution, OpenGL 2.0 Support

Storage

1 GB available space
Genre
Adventure, RPG, Singleplayer, Turn Based Combat, 2D
Platform
PC (WW)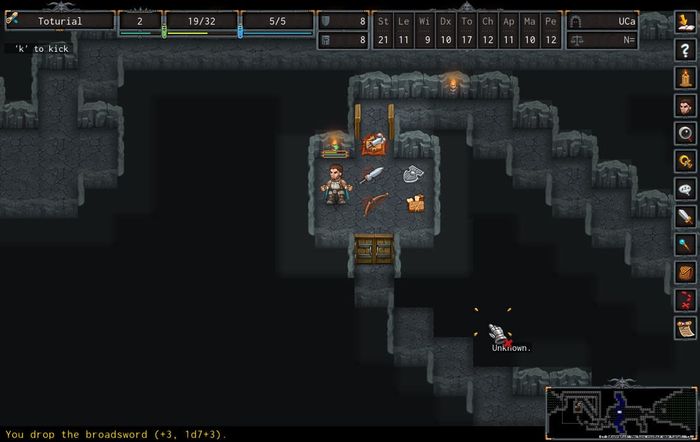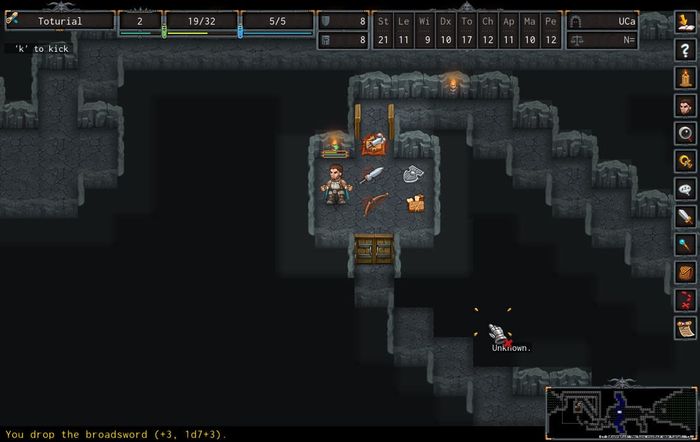 :D

:DDDDDDDDDDDDDDDDDDDDDDDDDDDDDDDDDDDDDDDDDDDDDDDDDDDDDDDDDDDDDDDDDDDDDDDDDDDDDDDDDDDDDDDDDDDDDDDDDDDD
Activate with Steam:


Download and install the Steam client on your PC.
Open the Steam client, login and locate the Games tab on the top menu. Click this and then select "Activate a Product on Steam…"

Enter your unique code that's displayed on the 'Orders' page of CDKeys.com and follow the prompts to activate.

Your game is now viewable in the "Library" tab and is available to download/install when you're ready.
You can find additional support for the Steam client here: https://help.steampowered.com/en/wizard/HelpWithSteam
Special Price
$4.99
RRP
$13.49