Overwatch Legendary Edition Switch (EU & UK)
Special Price
$27.09
RRP
$44.29
Code Delivered To You Digitally
Platform
Nintendo
Developer
Blizzard Entertainment
Publisher
Blizzard Entertainment
Language
-27%

-21%
Get your instant download with CDKeys.com
Overwatch Legendary Edition includes the base game and expansion packs.
Base game
5 Legendary Hero Skins
5 Epic Hero Skins
5 Origin Hero Skins
And more!
The top 3 reasons to play Overwatch Legendary Edition
Overwatch is a competitive 6v6 first-person shooter featuring unique "Heroes" to do battle with.
Each Hero has special skills and abilities that can become even more powerful when working together as a team.
New heroes join the Overwatch roster every few months. In addition, there is a steady stream of monthly updates, special events, and cosmetic upgrades from legendary developer Blizzard.
About Overwatch Legendary Edition
The Future Is Now. Are You With Us? - Join the fight for the future in the world of Overwatch® and choose your hero from a diverse cast of soldiers, scientists, adventurers, and oddities. Bend time, defy physics, and unleash a dizzying array of extraordinary powers and weapons. Engage your enemies in iconic locations from around the globe in the ultimate team-based shooter.
Experience the Extraordinary - Speed up and slow down time. Rain destruction from above in an experimental, jet-powered armor suit. Stalk your prey as a wraith-like assassin that can appear anywhere, anytime. Unleash powers such as Dragonstrike, Transcendence, Graviton Surge, and so much more. Every hero has a unique set of devastating, game-changing abilities.
Play Heroes, Not Classes - Every hero has a unique perspective on the battlefield and a story behind how they arrived there. You are a champion of a bygone age wielding his punishing rocket hammer in the service of honor, a robotic monk committed to healing the rifts between man and machine, a genetically engineered gorilla who also happens to be a brilliant scientist, and many, many more.
Fight for the Future...Together - Teamwork is imperative for survival as you enter the fight with friends and comrades. Careful coordination will prove the difference between victory and defeat as your team combines the formidable powers at your disposal to devastating effect.
Shift Your Perspective - Just when it seems like your team is destined to go down in defeat, switch heroes on the fly and change the course of the battle. But don't forget that your opponents can do the same. Master the game within the game as both teams shift strategies and change heroes to try to gain the upper hand.
The World Is Your Battlefield - Protect the secrets of the mysterious Temple of Anubis in Egypt, safely escort an EMP device through King's Row in London, and do battle at many other unique locations. Every map has its own distinct feel with unique gameplay and team-based objectives.
Read more
What are the system requirements?
Nintendo account

Nintendo eShop access

Internet connection for activation and online play
Genre
Action, FPS
Platform
Switch (EU)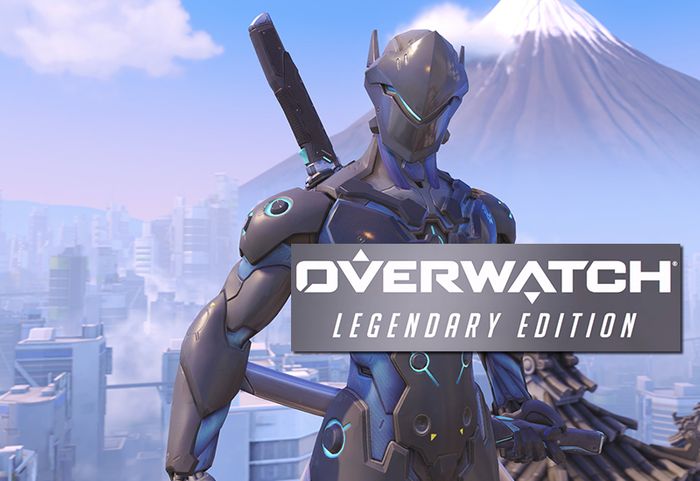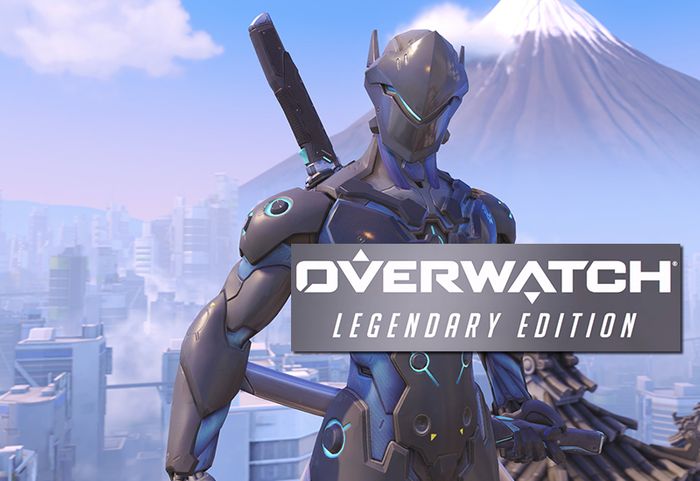 Deez nts

Wow
Very goodWow
Very goodWow
Very goodWow
Very goodWow
Very goodWow
Very goodWow
Very goodWow
Very goodWow
Very goodWow
Very good

Overwatch...

It's a great game, but the community is awful. I got what I wanted though but just a little warning before you purchase this if you ever decide todo so, the game is next to unplayable. Fps is so low, not good, not bad graphics.

The Pros

The game itself
Instant delivery
Good price

The Cons

Turns your switch into a oven
Low FPS
Extremely laggy
Awful community
Not the best graphics

Cheapest Price

Cheapest price you can found. Instant delivery and hassle free. Got my key and redeemed it successfully.

This is going to be great

I've been wanting to play this game for a while now and, now i'm finally able to buy it at a cheaper price too!

The Pros

This key is legit and you can get it way cheaper here than the original price.

The Cons

I'm downloading the game right now and want to play.

Overwatch

I love this game and it is for the excellent prise I have been playing it for a while now and i could not find it anywhere for better prise


very good game

ive been playing this game for a year and a half and honestly i very much enjoy it. there are times where i mald but most of the time it's a fun game

The Pros

Fun selection of heroes, maps and modes.

The Cons

Can be sweaty and angering at times.

Overwatch

This game is good only if you like quick fps games that are very challenging for getting the win!!

Fantastic !!!

I like so much this game, is truly the best investment in my life, you have to bui it and you don't have regrets

Great Game, Don't Buy

This game had taken what remains of my social life and destroyed any change of me making friends. 8/10

GOTY for a reason

It's FPS League of Legends, but with a competent balance team and a voice chat that is surprisingly not filled with screaming 12yo kids



The Pros

diverse heroes, everyone will find something they like
still fun after 500 hours

The Cons

below gold is terrible, once you reach gold it becomes fun tho
Instructions on redeeming a software download code in Nintendo eShop for Nintendo Switch.
Additional Information:
An internet connection and Nintendo Account are required to access Nintendo eShop for Nintendo Switch.
For assistance with redeeming a code for a Nintendo Switch Online membership, click here.
Complete These Steps:
Select "Nintendo eShop" on the HOME Menu to launch Nintendo eShop.
Select the account you want to use.
Select "Redeem Code" on the left side of the screen.
Enter the 16-character download code.

Some retailer cards for Nintendo Switch software will include both a Control Number and a Download Code. Make sure that you are entering the Download Code (usually begins with a B, no hyphens in the number) and not the Control Number (usually begins with an S, has hyphens).
Any letters and symbols not used with prepaid codes (i.e. O, I, Z, commas, hyphens, etc.) will be disabled from the on-screen keyboard.

Select "Confirm". The software will begin downloading once the code is confirmed.

The software icon will appear on the HOME Menu, with a download status bar. The status bar will disappear once the game download is complete.
Special Price
$27.09
RRP
$44.29