Pokémon Crystal Version 3DS (EU & UK)
Special Price
$10.19
RRP
$10.79
Code Delivered To You Digitally
Platform
Nintendo
Language
Get your instant download with CDKeys.com
This product includes Pokemon Crystal Version (3DS). Note: This is the Europe version.
The top 3 reasons to play Pokemon Crystal Version
This latest installment in the Pokemon franchise lets players play as a boy or a girl for the first time.
Experience different locations and new rewards as you progress through the game.
Take the new Trainer Challenge where your knowledge of Pokemon is tested.
About Pokemon Crystal Version
Pokémon Crystal Version allowed players to play as either a boy or girl for the first time. Each comes with a distinctive Poké Pack and PokéGear and even receives different phone calls. If you're an experienced player, you'll be eager to strike out for the all-new Battle Tower near Olivine City. Here you can take on waves of Pokémon Trainers, each with teams of Pokémon set at specific levels. You can win valuable items - but first you'll have to prove your battling skill! Locations and frequencies of wild Pokémon have changed greatly from Gold and Silver.
You'll also notice subtle changes in level-up abilities for some Pokémon, especially Suicune. Hot new radio personality Buena gives you the chance to collect great items - but you'll have to drop by the Radio Tower nightly. If you register another Trainer's phone number, they just might call and offer you a rare stone.
Your knowledge of Pokémon is put to the test in Blackthorn City, where Gym Leader Clair sends you to the Dragon's Den to take the Trainer Challenge. In the Tin Tower, just north of Ecruteak City, you'll encounter the Wise Trio. After this group of elders tells you of a mystical Clear Bell and the legend of the area's two towers, they'll test you in a Pokémon battle.
Two new types of Pokémon: Dark and Steel. Pokémon can carry items that boost certain abilities or have healing properties.
In addition, Pokemon Crystal Version is also compatible with the Time Capsule function, allowing players to Link Trade Pokémon between the Virtual Console versions of Pokemon Crystal Version, Pokémon Gold Version, Pokémon Silver Version, Pokémon Red Version, Pokémon Blue Version, or Pokémon Yellow Version: Special Pikachu Edition Pokémon Centres within the games.
Read more
What are the system requirements?
Nintendo account
Broadband internet connection for online play
Genre
RPG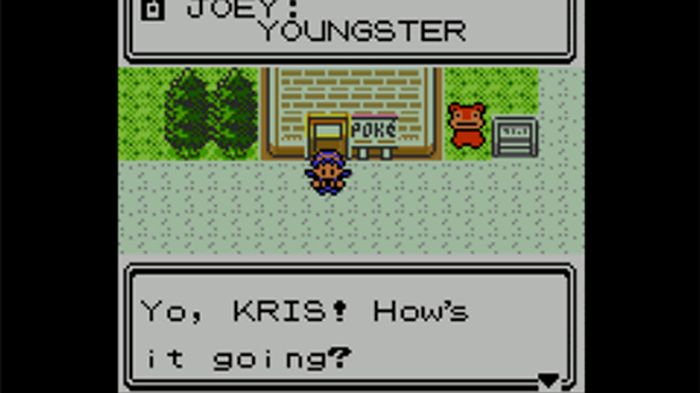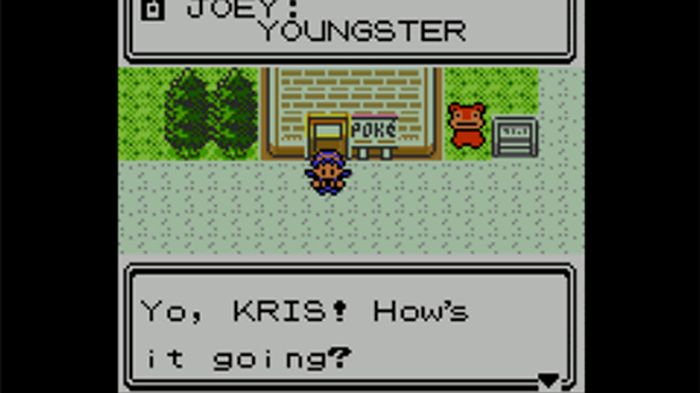 Instructions on redeeming a software download code in Nintendo eShop for Nintendo Switch.
Additional Information:
An internet connection and Nintendo Account are required to access Nintendo eShop for Nintendo Switch.
For assistance with redeeming a code for a Nintendo Switch Online membership, click here.
Complete These Steps:
Select "Nintendo eShop" on the HOME Menu to launch Nintendo eShop.
Select the account you want to use.
Select "Redeem Code" on the left side of the screen.
Enter the 16-character download code.

Some retailer cards for Nintendo Switch software will include both a Control Number and a Download Code. Make sure that you are entering the Download Code (usually begins with a B, no hyphens in the number) and not the Control Number (usually begins with an S, has hyphens).
Any letters and symbols not used with prepaid codes (i.e. O, I, Z, commas, hyphens, etc.) will be disabled from the on-screen keyboard.

Select "Confirm". The software will begin downloading once the code is confirmed.

The software icon will appear on the HOME Menu, with a download status bar. The status bar will disappear once the game download is complete.
Special Price
$10.19
RRP
$10.79