Nintendo Switch Online 12 Month (365 Day) Membership Switch (EU & UK)
Nintendo Switch Online 12 Month (365 Day) Membership Switch (EU & UK)
Special Price
€15.49
RRP
€20.69
Limited stock available at this price!
Code Delivered To You Digitally
Platform
Nintendo
Release Date
19 Sept 2018
Delivery
Instant Delivery
Language
-27%

-21%
Get your instant download with CDKeys.com
The top 3 reasons to get a Nintendo Switch Online membership (EU & UK)
Get connected with a Nintendo Switch Online subscription!
Most Switch games require Nintendo Switch Online to unlock their online features, like Splatoon 2, Mario Kart 8 Deluxe, or Super Smash Bros. Ultimate.
Free NES games, cloud saving, a smartphone voice chat app and more are included with a Nintendo Switch Online membership. Details below!
About Nintendo Switch Online membership (EU & UK)
If you want to play Switch games online, you need a Nintendo Switch Online subscription. Save money by getting yours from CDKeys.
With your Nintendo Switch Online membership, you can enjoy an ever-growing library of free NES games.
Keep your game data safe and mobile by backing it up on the cloud!
Chat with other players online with the free smartphone app available for Nintendo Switch Online members. This is a must for games like Splatoon 2 or Super Smash Bros. Ultimate!
Nintendo Switch Online members get exclusive access to special deals and sometimes special games-- like Tetris 99!
Read more
What are the system requirements for Nintendo Switch Online?
Nintendo Switch console
Nintendo account
Nintendo eShop access
Genre
Digital Subscriptions
Platform
Switch (EU)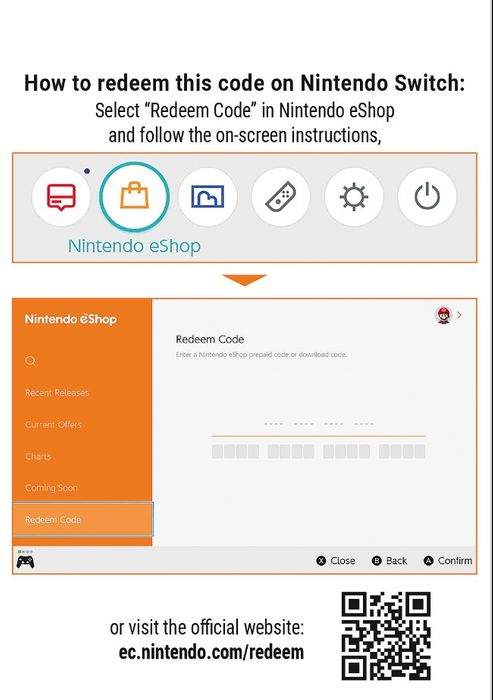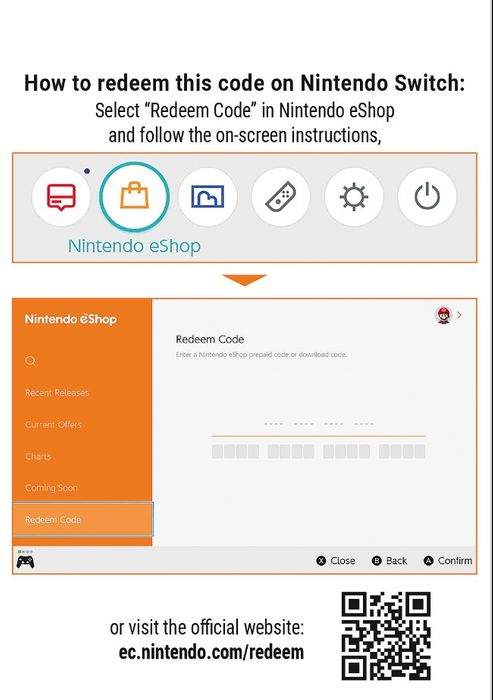 amazing

awesome price!! got this for playing with friends online haha . very simple as well, love it recommend!

Great value!

Fast, works, and great value!

Great price

What can i say about it that you dont already know, 12 months for a bargain price.

Works perfect!

Works perfect, nothing to add.

Works perfectly fine

Worked with my UK family account in Saudi Arabia (KSA)
Just copy and past the code in the Nintendo online account page

The Pros

Immediate delivery and great price

Works Great!

To be honest I did feel a bit sceptical before I bought it because of how much cheaper this is compared to buying it off the switch (£4.70) but it worked amazingly and I got my code almost instantly! 10/10 will use it again and will recommend it to others.

The Pros

So much cheaper and the code came almost instantly.

The Cons

The font that the code was written in was a bit difficult to identify o and 0 from.

Bought

Quick , cheaper and fast on the code

All worked great

Key came straight to email after paying, no issues on redemption.

Nintendo Switch Online

Fast and easy process, would reccomend.

cheapers

nice and cheap nice and easy
Instructions on redeeming a software download code in Nintendo eShop for Nintendo Switch.
Additional Information:
An internet connection and Nintendo Account are required to access Nintendo eShop for Nintendo Switch.
For assistance with redeeming a code for a Nintendo Switch Online membership, click here.
Complete These Steps:
Select "Nintendo eShop" on the HOME Menu to launch Nintendo eShop.
Select the account you want to use.
Select "Redeem Code" on the left side of the screen.
Enter the 16-character download code.

Some retailer cards for Nintendo Switch software will include both a Control Number and a Download Code. Make sure that you are entering the Download Code (usually begins with a B, no hyphens in the number) and not the Control Number (usually begins with an S, has hyphens).
Any letters and symbols not used with prepaid codes (i.e. O, I, Z, commas, hyphens, etc.) will be disabled from the on-screen keyboard.

Select "Confirm". The software will begin downloading once the code is confirmed.

The software icon will appear on the HOME Menu, with a download status bar. The status bar will disappear once the game download is complete.
Special Price
€15.49
RRP
€20.69