Minecraft: Java Edition - PC Key
To redeem this version of Minecraft, please click here. For more information, head to our activation tab
Special Price
€19.19
RRP
€27.59
Code Delivered To You Digitally
Platform
Mojang
Publisher
Microsoft Studios
Delivery
Instant Delivery
Language
Get your discounted, instant downloadPC key with CDKeys.com
Buy Minecraft (JAVA EDITION) PC key for cheap, which includes:
The top 3 reasons to play MINECRAFT PC (JAVA EDITION)
Quite simply, Minecraft is a game about placing blocks. What you create, and the adventures you go on are up to you!
Minecraft is virtually limitless. The game's Lego-like world is just perfect for creativity, experimentation, and modding.
Minecraft is continually updated by its developer, and thousands of mods are available from the game's active community!
About MINECRAFT PC (JAVA EDITION)
Experience one of the most popular and best-selling games of all time.
Minecraft is virtually limitless. The game's Lego-like world is just perfect for creativity, experimentation, and modding.
Let your imagination run wild in creative mode, or fend off dangerous mods in survival mode!
Explore a variety of randomly generated biomes.
Customize your game. The variety and types of mods currently available are nearly limitless
Read more
What are the system requirements?
MINIMUM
OS

Windows, Mac & Linux

Processor

Intel Core i3-3210 3.2 GHz/ AMD A8-7600 APU 3.1 GHz or equivalent

Memory

4GB

Graphics

Nvidia GeForce 400 Series or AMD Radeon HD 7000 series with OpenGL 4.4

Storage

1 GB
RECOMMENDED
OS

Windows, Mac & Linux

Processor

Intel Core i5-4690 3.5GHz / AMD A10-7800 APU 3.5 GHz or equivalent

Memory

8GB

Graphics

GeForce 700 Series or AMD Radeon Rx 200 Series (excluding integrated chipsets) with OpenGL 4.5

Storage

4 GB
Genre
Building, Multiplayer
Platform
PC (WW)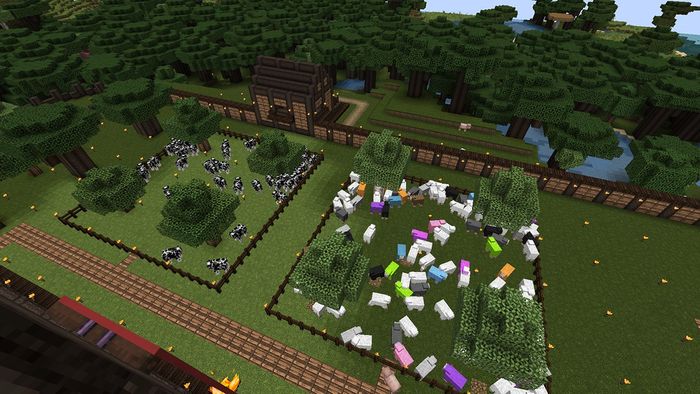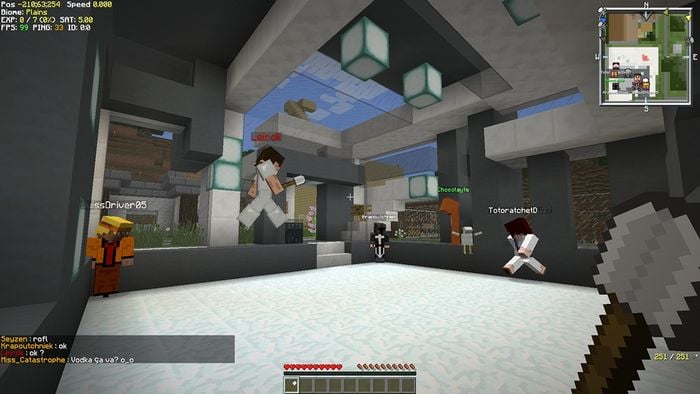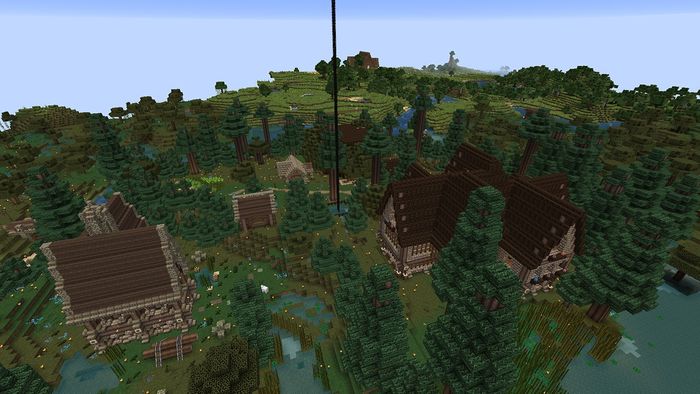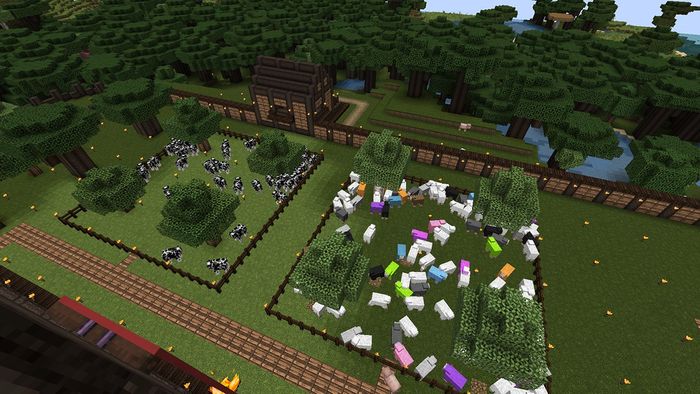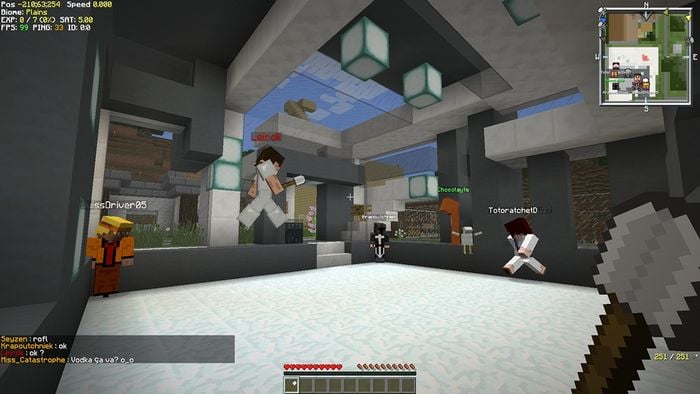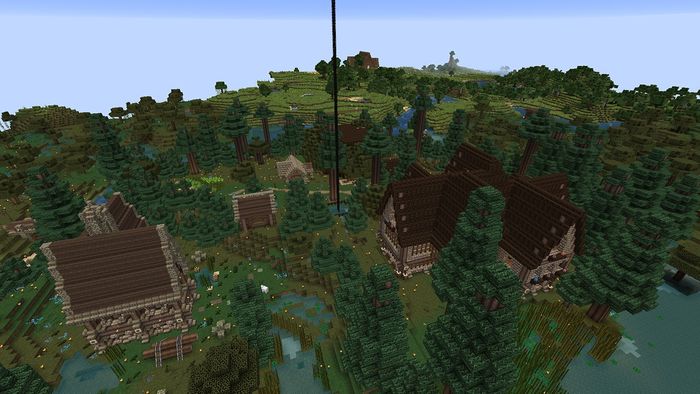 Wow just wow

This game has brought so many nostalgic memories to my life, it's a definite buy if you have no games or have too much people to play with

Limitless possibilities and thrilling adventures await!

I have been playing Minecraft for the past 8 years and only recently got into the survival mode. Man, I was missing out!
You feel accomplished when you reach your goals in the campaign, like finding diamonds, getting enough blaze rods and hopping into the end dimension to finish off the Ender Dragon! If that's not your type of thing, the creative mode allows you to build literally anything you can think of and the easy-to-install mods can change the game in some hilarious and actually useful ways. What are you waiting for? Go play Minecraft if you haven't already. It's as much of an endless masterpiece as you can get in gaming.

Amazing. Just amazing

The official Minecraft website gave me payment problems so I tried this one. I received the confirmation email in less than a minute with the link to the code. I used it on the official Minecraft website and now im playing minecraft. have fun

sceptical at first but really trustworthy and fast.

I decided to take a risk and purchase minecraft java edition from a third party seller, and it turned out better then i could of imagined.

The Pros

fastness of receiving code, almost instantaneous

Love it

Its Minecraft why wouldn't you like it? You can do a lot of things such as install mods, make a Realm so you can play with friends, or on 3rd party servers and in general play it.

The Cons

The distances between spawns can be big and I keep forgetting all the commands for servers

Creeper

Creeper aw man so we back in the mine got our pickaxe swinging from side to side side side to side this task a grueling one hope to find some diamonds to night night night diamonds tonight

Reviewed by

Pneumonoultramicroscopicsilicovolcanoconiosis

cool :)

Dean had some money in his pocket.
He spent $1.25 and then had $1.95 left.

How much money did Dean start with?

The Cons

food everything fun stuff more

Not a Scam!

Sent me the code very fast, wasn't sure at first, but it works great! Just had to redeem on minecraft.com

I mean, it's minecraft.

What else can I say, it's y'know, minecraft. You know it, I know it, God knows it. So yeah, good game 10/10

The Cons

the empty feeling it left in my heart.

Perfection.

Nothing but perfection. This version of Minecraft is a major step-up from the bedrock version, having many extra feature such as hardcore game mode, extra servers (Hypixel), and even major game updates before everyone else! I highly recommend purchasing java edition, even if u already own the bedrock version. This is the #1 site for purchase, as it is legit, and half the price then the official Minecraft site for the exact same thing! 10/10 :)
Activate with Mojang

Head to this page: https://www.minecraft.net/en-us/redeem and log in or sign up to your Minecraft account.
Enter your unique code that's displayed on the 'Orders' page of CDKeys.com.
Enter your Minecraft profile name and hit redeem.
Special Price
€19.19
RRP
€27.59