GhostWire: Tokyo - PC Steam Key
Special Price
$18.39
RRP
$61.49
Limited stock available at this price!
Code Delivered To You Digitally
Platform
Steam
Developer
Tango Gameworks
Publisher
Bethesda Softworks
Delivery
Instant Delivery
Language
-89%

-98%
Get your instant download Steam code with CDKeys.com
Buy GhostWire: Tokyo on Steam which includes:
The top 3 reasons to play GhostWire: Tokyo PC - Steam
Explore a unique vision of Tokyo twisted by a supernatural presence.
Face the unknown, uncover the truth and save the city
Wield a combination of upgradeable elemental powers and ghost-hunting skills to combat the supernatural threat.
About GhostWire: Tokyo PC - Steam
Tokyo is overrun by deadly supernatural forces, perpetrated by a dangerous occultist, causing Tokyo's population to vanish in an instant. Ally with a powerful spectral entity on their quest for vengeance and master a powerful arsenal of abilities to unravel the dark truth behind the disappearance as you FACE THE UNKNOWN in Ghostwire: Tokyo.
Explore a unique vision of Tokyo twisted by a supernatural presence. From its ultra-modern cityscape to its traditional temples and narrow alleyways, discover a hauntingly beautiful city teeming with Yokai - vengeful spirits that prowl the streets.
Discover iconic landmarks like Shibuya Crossing and Tokyo Tower, stunningly rendered with incredible detail and built to take advantage of next-generation technology. Experience the city frozen in time when the city's population disappeared, and travel to the surreal underworld on your quest to save your family.
Wield a combination of upgradeable elemental powers and ghost-hunting skills to combat the supernatural threat. Use your ethereal abilities to ascend to the to the top of Tokyo's skyline and soar over the streets to discover new missions or even get the drop on your enemies.
Read more
What are the system requirements?
MINIMUM
OS

64-BIT WINDOWS 10 VERSION 1909 OR HIGHER

Processor

CORE I7 4770K @ 3.5GHZ OR AMD RYZEN 5 2600

Memory

12 GB RAM

Graphics

NVIDIA GTX 1060 OR AMD RX 5500 XT (VRAM 6 GB OR HIGHER)

Storage

20 GB available space
RECOMMENDED
OS

64-BIT WINDOWS 10 VERSION 1909 OR HIGHER

Processor

CORE I7 6700 @ 3.4GHZ OR AMD RYZEN 5 2600

Memory

16 GB RAM

Graphics

NVIDIA GTX 1080 OR AMD RX 5600 XT (VRAM 6 GB OR HIGHER)

Storage

20 GB available space
Genre
Action, Atmospheric, Exploration, Horror, Open World, Realistic, Singleplayer, Story Rich
Platform
PC (WW)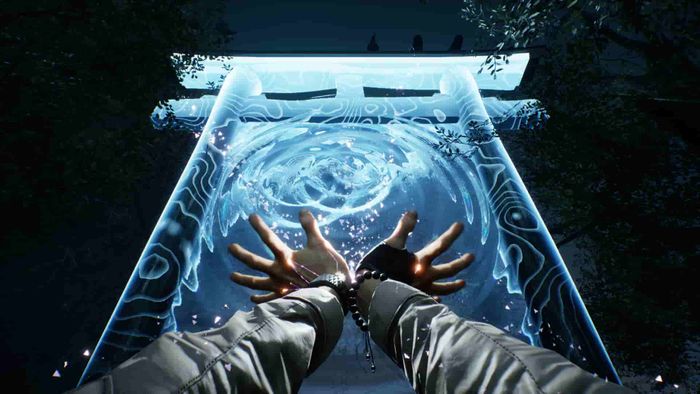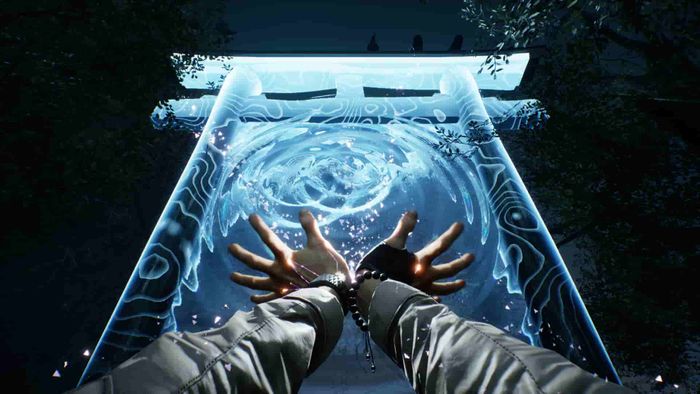 Beautiful game with great horror themes

This game looks absolutely gorgeous and the horror themes and Japanese folklore really piqued at the curiosities of this horror fan.

Buy It

One of the most uniqe game this year. If you into Japanese culure from folklore to animes, this is the right game for you. Tokyo is beautiful, and the story is actually nice. The combat is actually a bit boring after a while, but still not bad. This was the first game where I actually enjoyed the side quests and focused on them too, not just for farming xp or something, but because of there stories.

The Cons

Combat (not negative, just needs more variety)

Solid Gem

One of the best titles I have played this year. Flew under the radar for a lot of people, but luckily I was able to show it to some friends and they all enjoyed it as well. It has been labeled as "Far Cry, but horror" and I think that sums up the open world aspect and story. Collect items. Learn the lore. Amazing title. Worth more than 26 dollars so definitely worth this price.

The Pros

open world, collecting, creatures, lore

The Cons

short story, hoping for DLC but don't think it's coming.

a sleeper hit

if you ever wanted to play a first person exorcist that it dripping in lore of Japan than look no further and welcome to Ghostwire fun combat repetitive yes, fun yes, would love to zip line through Tokyo again by grapping Tangus as much as I could and it really helped fend off the boredom on the lonely spring nights. just make sure to put it on hard mode to actually have a challange.

The Pros

Almost Everything from the weapons, to the power ups, to the side quests

The Cons

The mist that surrounds the city and hurts the player really annoying at first

Great Game

Love Cd Keys cheaper than anywhere i can find and so easy to use!!!! Cannot wait to see what else they bring out for this game such an amazing game with beautiful graphics

The Pros

Price and how easy it was to use

A good game that needs more polishing

I was very excited to try the game, maybe I had my share of open world games that just want you to do the same things over and over; but I still enjoyed this one. The game gives you a tour of the Japanese urban legends about creatures and believes, and if you are into this part you will enjoy it as much.

The Pros

-Japanese culture
-Cats, dogs!
-Good settings, options and visuals in general.

The Cons

-limited abilities.
-Annoying tengus.
-The world feels empty.
-Stealth isn't "Preferable".

Decent Game

Have yet to finish it but am currently about halfway through it so far and have to say while it is a fun and enjoyable game there are some elements that kind of ruin it for me
A known bug (that affected me) where difficulty you choose at the start may not be the one you end up with
(in my case I chose normal and ended up with itari- the hardest difficulty)

The Pros

Game setting
Graphics
Movement
Story
Characters

The Cons

Combat is tedious/Gets annoying
Known bugs yet to be fixed
stealth isnt really important

great but not perfect

the game is great but is falls short in a few areas, looks great on the highest stetting. so i would recommend this game if you looking for a short but pleasant experience

The Pros

graphics are amazing
enemy design
detailed world
side quests are short
plenty of collectables

The Cons

game is extremely easy setting
combat is a bit tedious
stealth is pointless

Decent game

Game is quite fun, plenty of things to do in the game, I perfected it in 25hours or so using a guide for collectables. Got the code immediately. If you like this kind of game, I think I it worth it.

The Pros

Gorgeous looking game
Decent story
Good voice acting
Fun side quests
Good soundtrack/sound design

The Cons

Combat is mediocre
Too many collectibles

Reviewed by

XFinalChanceX

Great Game

I am not going to talk bad about the game because it doesn't deserve it. I honestly don't like the game because it didn't grasp my attention when I was playing it. The game is so beautiful Like the graphics are just so life like. I would recommend the game to those who are into a mystery game.
Activate with Steam:


Download and install the Steam client on your PC.
Open the Steam client, login and locate the Games tab on the top menu. Click this and then select "Activate a Product on Steam…"

Enter your unique code that's displayed on the 'Orders' page of CDKeys.com and follow the prompts to activate.

Your game is now viewable in the "Library" tab and is available to download/install when you're ready.
You can find additional support for the Steam client here: https://help.steampowered.com/en/wizard/HelpWithSteam
Special Price
$18.39
RRP
$61.49