Special Price
$45.09
RRP
$60.49
Less than 3 games left at this price
Code Delivered To You Digitally
Platform
Origin
Developer
Electronic Arts
Publisher
Electronic Arts
Delivery
Instant Delivery
Language
Get instant download of FIFA 18 on PC with CDKeys.com
The top 3 reasons to play FIFA 18
Experience the 2018 FIFA World Cup, six new character archetypes, new player positioning, and more!
FIFA's player movements have been upgraded to feature more realistic responsiveness and player personality.
Play a second season as Alex Hunter, and continue the story started in FIFA 17.
What to know before buying FIFA 18
What's included with FIFA 18?
Base game for FIFA 18 on PC.
Is there any region lock for FIFA 18?
This product is available worldwide; no region lock.
How will I receive my instant download for FIFA 18
After payment has been approved, your game key will be included in your order confirmation email. You can access your key by following a link in the email. Next, you can activate your key on its corresponding platform.
How to activate the key for FIFA 18
Activate with Origin:
Download and install the Origin client on your PC (https://www.origin.com/usa/en-us/store/download), then sign up and log in.
Locate your Origin key in your cdkeys.com confirmation email, and copy it to your clipboard by pressing "Ctrl+C".
Open the Origin client, click on the "My Account" section, and then the "Redeem Product Code" tab.
Paste the key from your clipboard by pressing "Ctrl+V", click "Next" to confirm and the game will now be added to your library.
Your new game is now activated and ready to download. Once downloaded it will be ready to play!
You can find additional support for the Origin client here: https://help.ea.com/en/origin/origin/
FIFA 18 details
Play in the 2018 FIFA World Cup Russia, allowing you to experience the greatest tournament on earth through authentic gameplay, teams, stadiums, and more.
Play FIFA's most popular mode, FIFA Ultimate Team, now with the new FIFA World Cup mode. Build your dream international squad with stars from all 32 qualified nations plus legendary FIFA World Cup icons.
Check out New Team Styles and New Player Positioning which will allow a variety of new play styles.
FIFA 18 introduces Real Player Motion Technology, an all-new animation system which unlocks a new level of responsiveness, and player personality.
Want to get a free key to play FIFA 18?
Our team regularly select the best comments about the game. Make sure to share your feedback in the review tab!
What are the system requirements for FIFA 18
MINIMUM for FIFA 18
Processor

Intel Core i3-2100 / AMD Phenom II X4 965 3.4 GHz

Graphics

Nvidia GeForce GTX 460 or AMD Radeon R7 260 (1 GB)

Memory

8 GB

Disk space

50 GB

System

64-bit Windows 7

DirectX

11.0
RECOMMENDED FIFA 18
Processor

Intel Core i3-6300T 3.3 GHz or AMD Athlon X4 870K 3.9 GHz

Graphics

Nvidia GeForce GTX 670 or AMD Radeon R9 270X (2 GB)

Memory

8 GB

Disk space

50 GB

System

64-bit Windows 10

DirectX

12.0
Genre
Simulation, Sports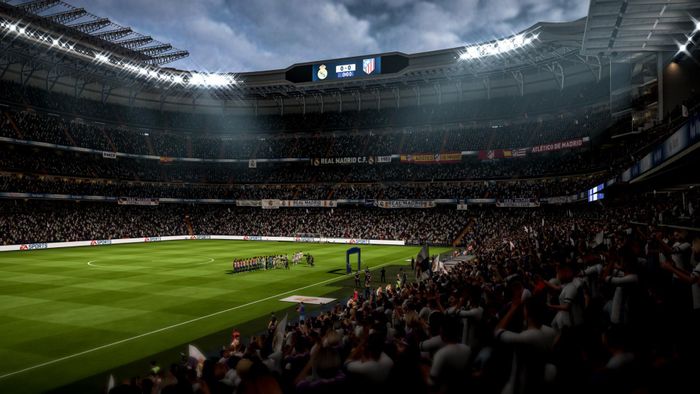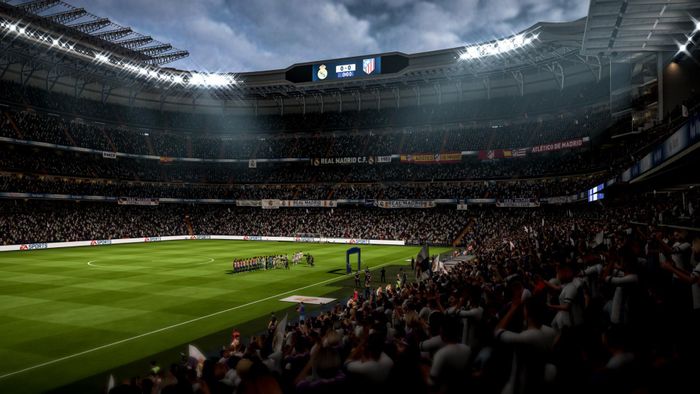 Bog standard new gen fifa

TYPICAL FIFA GAME REALLY, UNFORTUNATELY NEVER LIVES UP TO THE GLORY ERA OF FIFA 10, 11, 12 BEFORE MOMENTUM WAS ADDED INTO THE GAME.

Better than expected

FIFA 18 is really good, but there's no headline-grabbing game-changer, no jaw-dropping new way to play, no superstar signing to get the heart racing

The Pros

It is better than FIFA 17

The Cons

The Journey story can be better!

Fifa 18

Best fifa, much better then 19 and 20.

FIFA18PC

I BOUGHT RIGHT NOW FIFA 18 PC. VERY FAST AND VERY GOOD SITE. BETTER THAN OTHERS. TY CDKEYS.COM

FIFA18PC

I BOUGHT RIGHT NOW FIFA 18 PC. VERY FAST AND VERY GOOD SITE. BETTER THAN OTHERS. TY CDKEYS.COM

Reviewed by

lucacolella00

???

Why does the game hang up early?

excellent price and quick service

I got this for £39.99 whic is far cheaper than anywhere else, the key was sent straight to my email within a minute, so i was able to download on origin and play pretty quickly so for those worrying about how long they take to send the key out.. for me it was instantly, hope this helps.

amazing

they are 100 PERCENT genuine

awesome

awesome site bought here FIFA 16 aswell with awesome price 20EUR less than others...................... 5*
Activate with Origin:
Download and install the Origin client on your PC
(https://www.origin.com/usa/en-us/store/download), then sign up and log in.
Locate your Origin key in your cdkeys.com confirmation email, and copy it to your clipboard by pressing "Ctrl+C".
Open the Origin client, click on the "My Account" section, and then the "Redeem Product Code" tab.
Enter your unique code that's displayed on the 'Orders' page of CDKeys.com and follow the prompts to activate.
Your new game is now activated and ready to download. Once downloaded it will be ready to play!
You can find additional support for the Origin client here: https://help.ea.com/en/origin/origin/
Special Price
$45.09
RRP
$60.49