Dragon Age Inquisition PC
Special Price
€4.19
RRP
€41.59
Limited stock available at this price!
Code Delivered To You Digitally
Platform
Origin
Publisher
Electronic Arts
Delivery
Instant Delivery
Language
-73%

-68%

-69%

-69%

-56%

-92%

-47%

-76%

-72%

-25%

-87%

-72%

-60%

-69%

-85%

-71%

-76%

-84%

-5%

-77%

-37%

-85%

-69%

-68%

-12%

-47%

-42%

-54%

-67%
Get your instant download with CDKeys.com
This product includes Dragon Age: Inquisition.
The top 3 reasons to play Dragon Age: Inquisition
Become the saviour of Thedas in Dragon Age: Inquisition!
Explore the world of Thedas in this open, immersive landscape.
BioWare's action-adventure delivers a fantastic role-playing experience.
About Dragon Age: Inquisition
Play as a warrior, mage, or rogue - the choice is totally yours. Choose from hundreds of abilities as you level up your character.
Build your Inquisition with powerful friends: Varric, Cassandra, Iron Bull, Sera and Vivienne.
Every choice has weight and your actions can affect the world around you.
Discover hidden caves filled with dangerous creatures.
Utilise the strategic view in combat, giving you a bird's-eye view on battle. Or, you can fight in the thick of battle, the choice is completely up to your playstyle.
Read more
What are the system requirements?
MINIMUM
OS

Windows 7 or 8.1, 64-bit

Processor

AMD Quad core @ 2.5 GHz/Intel Quad core @ 2.0 GHz

Memory

4 GB RAM

Graphics

AMD Radeon HD 4870/Nvidia GeForce 8800 GT

Storage

26 GB available space
RECOMMENDED
OS

Windows 7 or 8.1, 64-bit

Processor

AMD Six core @ 3.2 GHz/ix core @ 3.2 GHz Processor (Intel): Quad core @ 3.0 GHz

Memory

8 GB RAM

Graphics

AMD Radeon HD 7870 or R9 270/Nvidia GeForce GTX 660

Storage

26 GB available space
Genre
Action, Action RPG, Adventure, Atmospheric, Fantasy, Great Soundtrack, Multiplayer, Open World, RPG, Singleplayer, Story Rich, Strategy
Platform
PC (WW)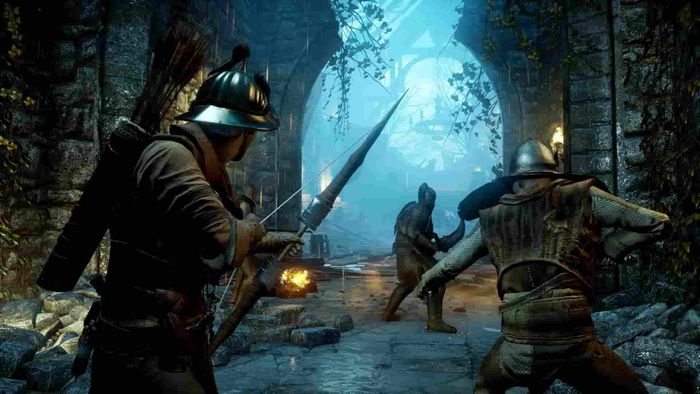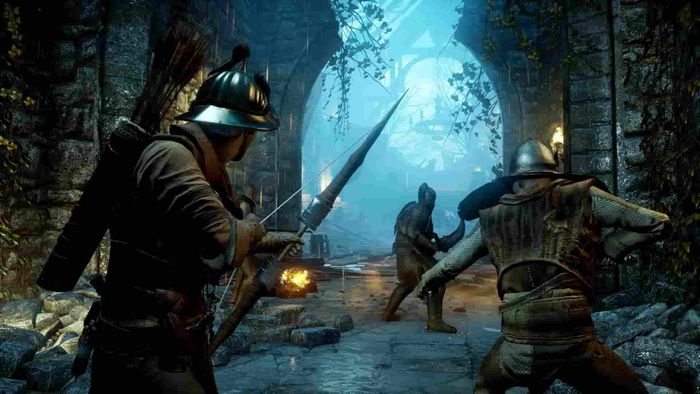 Dragon age

Awesome game waiting for a new squeal , hope it will come out very very soon , they could make a remake

Quick and easy service. Amazing price.

I got through the checkout in a couple of minutes, and had my game on download in less than that!

I didn't even plan on buying this game, but the price was too good to say no to.

The Pros

Price, easy checkout, good service.

Very Cheap price

Dragon Age: Inquisition
A cataclysmic event plunges the land of Thedas into turmoil. Dragons darken the sky, casting a shadow over lands on the brink of chaos. Mages break into all-out war against the oppressive templars. Nations rise against one another. It falls to you and your allies to restore order as you lead the Inquisition and hunt down the agents of chaos.

Explore, lead, and battle: Tough choices define your experience, and even one decision can change the course of what's to come.

The Pros

Game Graphics
Easy to use
Storyline

Amazing sequel

after that horrible mass effect trying to be dragon age 2, finaly they make dragon age back to it's root with this game.
personally i still think the first game still the best of this franchise.

fantastic game

Great game had fantastic story and fantastic character development and much more fun if your into this type of game

The Pros

gameplay, art style, voice acting

totally legit

I've had my hesitations for a while for sites like this BUT CDKEYS proved me wrong. Totally legit and i'm downloading it as we speak. CDKEYS <3

Awesome!

I was skeptical at first because it was so cheap, but it worked 100%! The confirmation email with the code was sent immediately. I wish I'd known about this site earlier, haha.

Quick , Cheap and working great

Got my key super quick , it was pretty cheap compared to the price of origin and it's working for the moment. Very nice.

Perfect

Fast, safe service, can't ask for more!
Activate with Origin:
Download and install the Origin client on your PC
(https://www.origin.com/usa/en-us/store/download), then sign up and log in.
Locate your Origin key in your cdkeys.com confirmation email, and copy it to your clipboard by pressing "Ctrl+C".
Open the Origin client, click on the "My Account" section, and then the "Redeem Product Code" tab.
Enter your unique code that's displayed on the 'Orders' page of CDKeys.com and follow the prompts to activate.
Your new game is now activated and ready to download. Once downloaded it will be ready to play!
You can find additional support for the Origin client here: https://help.ea.com/en/origin/origin/
Special Price
€4.19
RRP
€41.59