Special Price
£26.79
RRP
£34.99
Code Delivered To You Digitally
Platform
Steam
Delivery
Instant Delivery
Language
-50%

-20%

-34%
Get instant download of DARK SOULS Remastered on PC with CDKeys.com
The top 3 reasons to play DARK SOULS Remastered
DARK SOULS Remastered is the updated version of the original DARK SOULS game.
Re-experience the genre-defining game with high-definition detail running at 60 frames per second.
Experience improved frame rates and online features transforming the original game into a brand new adventure.
What to know before buying DARK SOULS Remastered
What's included with DARK SOULS Remastered?
DARK SOULS Remastered base game
Artorias of the Abyss DLC
Is there any region lock for DARK SOULS Remastered?
This product is available worldwide; no region lock.
How will I receive my instant download for DARK SOULS Remastered?
After payment has been approved, your game key will be included in your order confirmation email. You can access your key by following a link in the email. Next, you can activate your key on its corresponding platform.
If you've pre-ordered a game, your key will be delivered to your email a day before the official (or early access) release date. You will also receive a notification via email when your key becomes available.
How to activate the key for DARK SOULS Remastered
Activate with Steam:
Download and install the Steam client on your PC (https://store.steampowered.com/about/), then sign up and log in.
Locate the Steam key in your cdkeys.com confirmation email, and copy it to your clipboard by pressing "Ctrl+C".
Open the Steam client and locate the "+ ADD A GAME..." button on the bottom left of the window. Click this and choose the "Activate a Product on Steam…" option.
Paste the key from your clipboard in the "Product Code" section when asked, and follow the rest of the prompts to add the game to your library.
Your game is now viewable in the "Library" tab, and is available to download/install when you're ready!
You can find additional support for the Steam client here: https://help.steampowered.com/en/wizard/HelpWithSteam
DARK SOULS Remastered details
The remaster features enhanced graphics and framerates including 4k resolution with 60 frames per second and enhanced lighting.
The location of the Dried Finger has changed, and a new bonfire by Blacksmith Vamos is included, as well as the option to swap Covenants at your bonfire.
Online play can now include up to six online players, and includes password matchmaking.
The Arena now features 3v3 and six player deathmatch game modes, to go along with the 1v1, 2v2 and 4 player deathmatch modes. You can also use password matching in Arena mode.
Want to get a free key to buy DARK SOULS Remastered?
Our team regularly select the best comments about the game. Make sure to share your feedback in the review tab!
What are the system requirements for DARK SOULS Remastered?
MINIMUM for DARK SOULS Remastered
Processor

Intel Core i5-2300 2.8 GHz / AMD FX-6300, 3.5 GHz

Graphics

GeForce GTX 460, 1 GB / Radeon HD 6870, 1 GB

Memory

6 GB RAM

Disk space

8 GB

System

Windows 7 64-bit, Service Pack 1

DirectX

Version 11

Sound Card

DirectX 11 sound device

Additional notes

Low Settings, 60 FPS @ 1080p
RECOMMENDED for DARK SOULS Remastered
Processor

Intel Core i5-4570 3.2 GHz / AMD FX-8350 4.2 GHz

Graphics

GeForce GTX 660, 2 GB / Radeon HD 7870, 2 GB

Memory

8 GB RAM

Disk space

8 GB

System

Windows 10 64-bit

DirectX

Version 11

Sound Card

DirectX 11 sound device

Additional notes

High Settings, 60 FPS @ 1080p
Genre
Action, Action RPG, Dark, Dark Fantasy, RPG
Platform
PC (WW)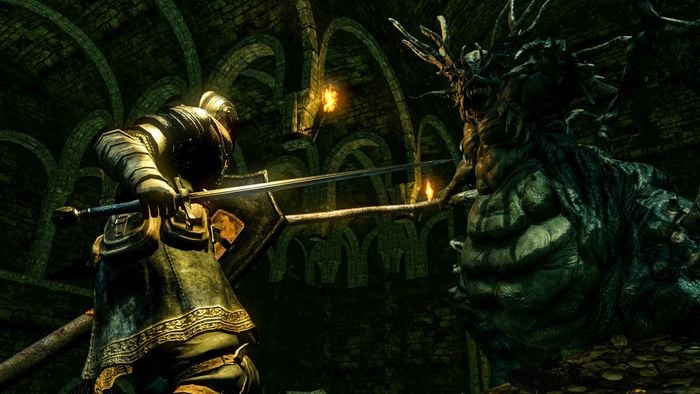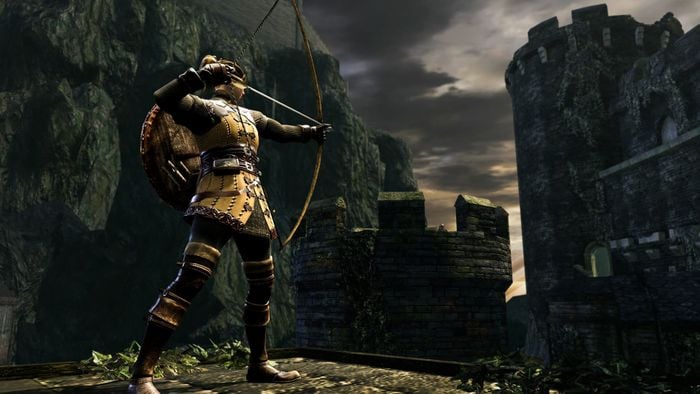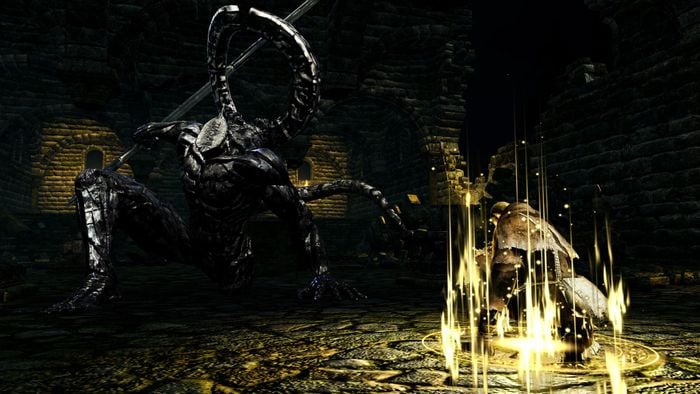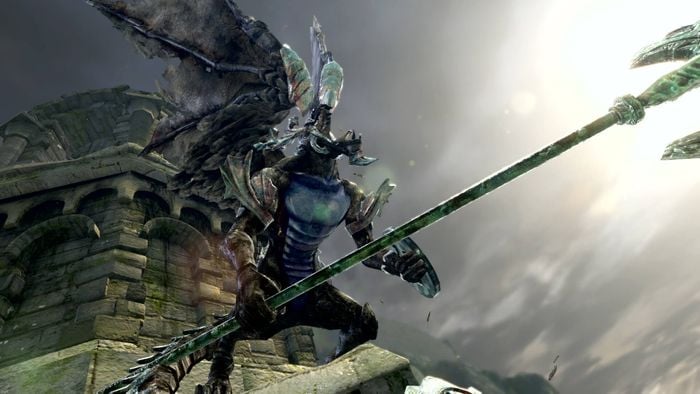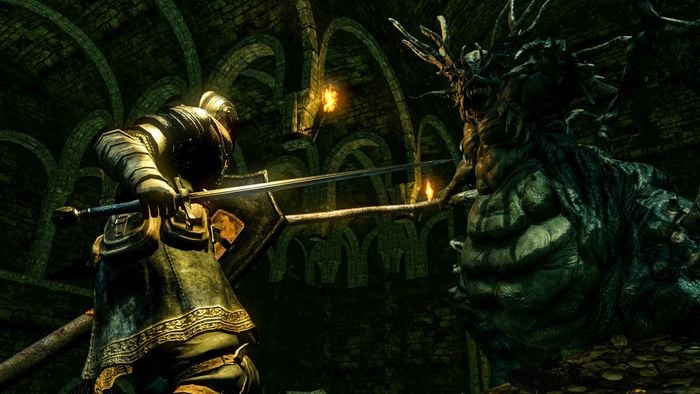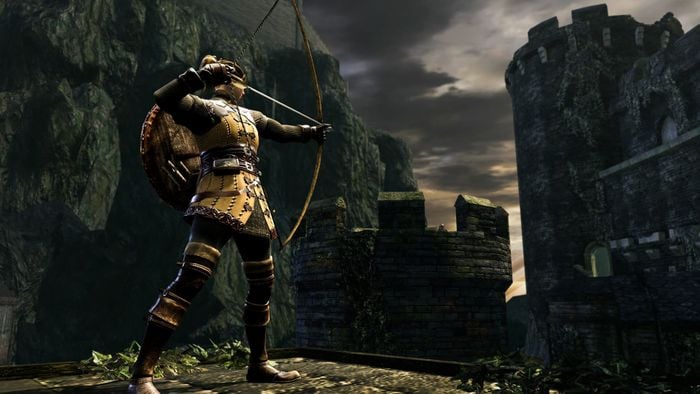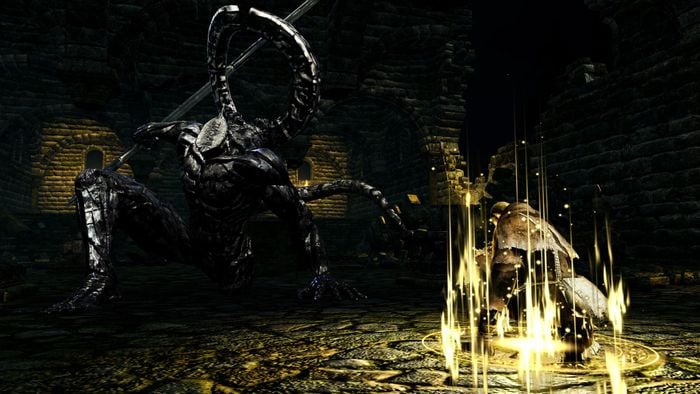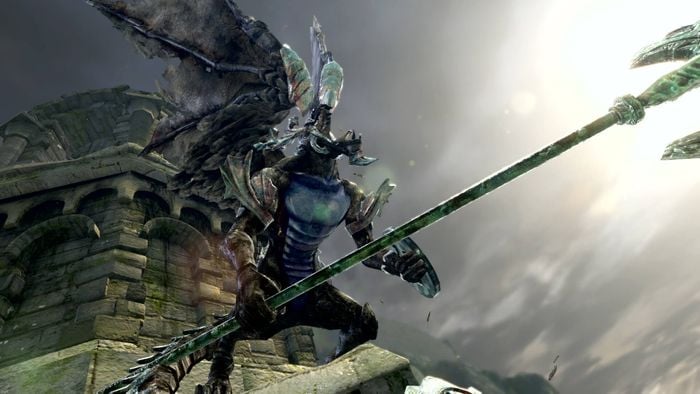 You Died

Definitely Dark Souls. A hard, unforgiving, bastard of a game, yet oddly incredibly fun! The satisfaction of finally killing a boss is definitely worth the ~4 hours of pain you spent dying to it!

The Pros

The endorphin rush from killing a boss
The challenge

Exquisite Pain

Should be infuriating (and honestly, often is), but one of those games you just have to stick with. The rewards greatly outweigh the pain, and the atmosphere is perfect.

Decent game.

The graphics of this game isnt impressive at all, but the atmosphere and gameplay mechanics makes the game very enjoyable.

The Pros

Gameplay
Atmosphere
Challenging
Satisfying

GOAT

no issues buying and enjoyed my time with the game and it was a fun and enjoyable experience from start to finish

The Pros

gameplay, story, level design, mechanics, enemies, bosses

All right

The game's worth it only if you have never played dark souls 1 on pc, otherwise it might not be necessarily worth the asking price.

The Pros

The co-op/multiplayer is better than dark souls prepare to die edition

The Cons

The fact that this is literally dark souls with dsfix and the multiplayer system from dark souls 3

Dark Souls is Good

Excellent combat system, high replay value, challenging but rewarding. Nothing else to say that hasn't been said before.

The Pros

Gameplay, story, sound design

Dark Souls is AMAZING

Wanting to buy this again for a friend so we can play through this great game again. Love it so much. Thanks for the remaster!

Love it

if you're a masochist then you are in luck, this is the game for you. Slow and steady wins the race and Sheilds up.

The Pros

Hard, rewarding, scream at your computer

The Cons

hard, most of the time not rewarding, screaming with joy at your computer

Its Dark Soul

Be prepare to die thousands of time and make sure you play with controller.

The Pros

Its Dark Soul, you will suffer, remember to praise the sun.

best!

the best souls like I played, I don't know why but this game is a master piece no doubt at all. amazing.
Activate with Steam:


Download and install the Steam client on your PC.
Open the Steam client, login and locate the Games tab on the top menu. Click this and then select "Activate a Product on Steam…"

Enter your unique code that's displayed on the 'Orders' page of CDKeys.com and follow the prompts to activate.

Your game is now viewable in the "Library" tab and is available to download/install when you're ready.
You can find additional support for the Steam client here: https://help.steampowered.com/en/wizard/HelpWithSteam
Special Price
£26.79
RRP
£34.99