Add to Wish List
Platform
GOG.com
Region
Worldwide
Release Date
10 / 12 / 2020
Language
Genre
Action RPG, Adventure, FPS, Futuristic, Open World, Sci-fi, Story Rich, Violent
Edition
Standard
Delivery
Instant Delivery
-53%

-64%

-5%

-31%

-37%

-60%

-48%
Get your instant download with CDKeys.com
The top 3 reasons to play Cyberpunk 2077
Cyberpunk 2077 is an open world, action-adventure steampunk game where citizens are obsessed with power, glamour and body modification.
Play as an outlaw named V and discover an implant that gives you immortality.
From the creators of The Witcher 3: Wild Hunt, Cyberpunk 2077 redefines visuals, storytelling and depth in videogames.
About Cyberpunk 2077
Discover the massive open world of Night City. Every choice you make in this city affects the world around you.
Customise your character's cyberware, skillset and playstyle to suit your unique style and preferences.
Embark on a risky mission to discover the prototype implant that gives you immortality.
Enjoy visually stunning graphics in high-definition.
Experience thrilling combat and action in this wild, steampunk adventure.
Read more
What are the system requirements?
MINIMUM
OS

Windows 7 or 10

Processor

Intel Core i5-3570K or AMD FX-8310

Memory

8 GB RAM

Graphics

NVIDIA GeForce GTX 780 or AMD Radeon RX 470

Storage

70 GB available space
RECOMMENDED
OS

Windows 10

Processor

Intel Core i7-4790 or AMD Ryzen 3 3200G

Memory

12 GB RAM

Graphics

GTX 1060 6GB, GTX 1660 Super or Radeon RX 590

Storage

70 GB available space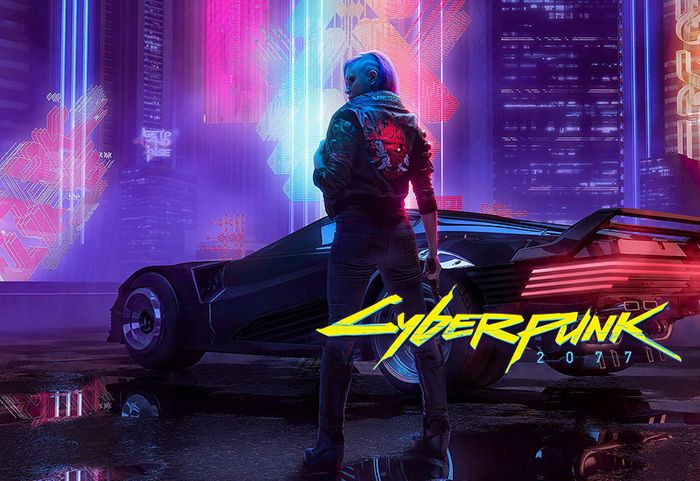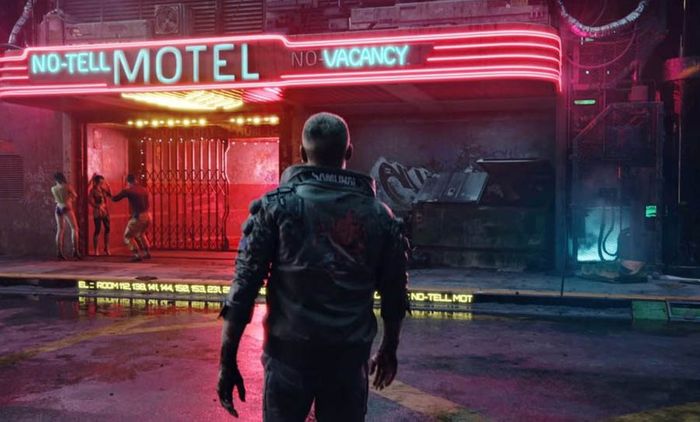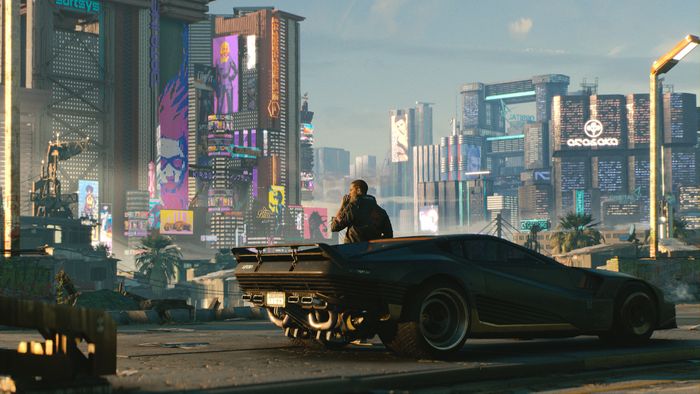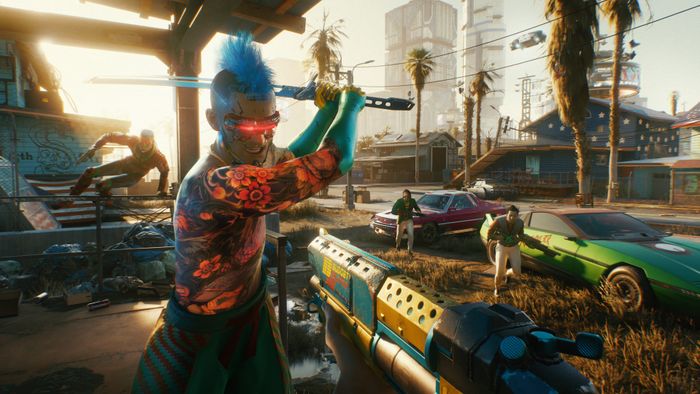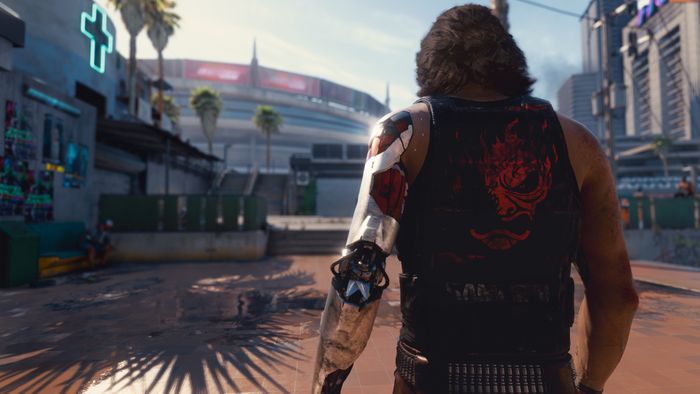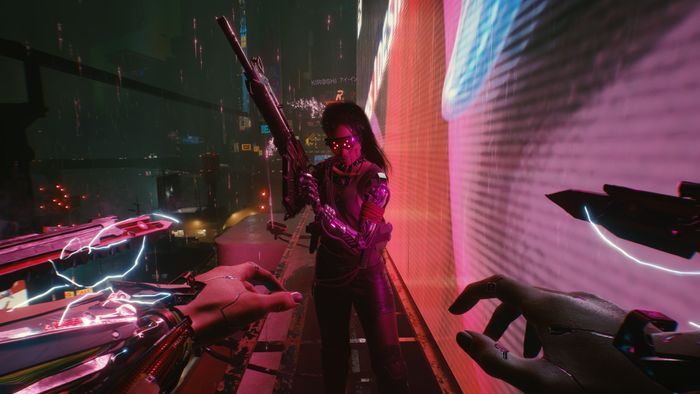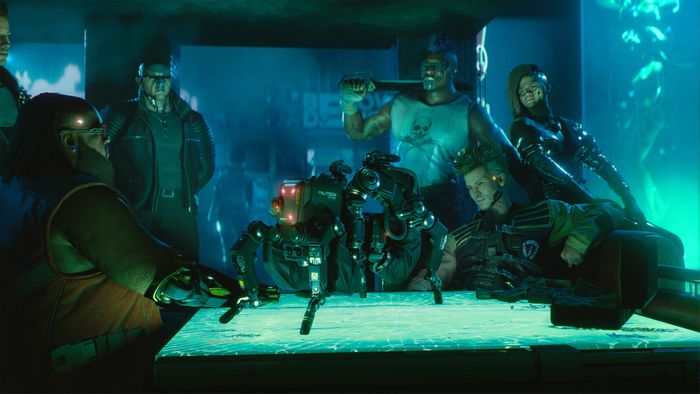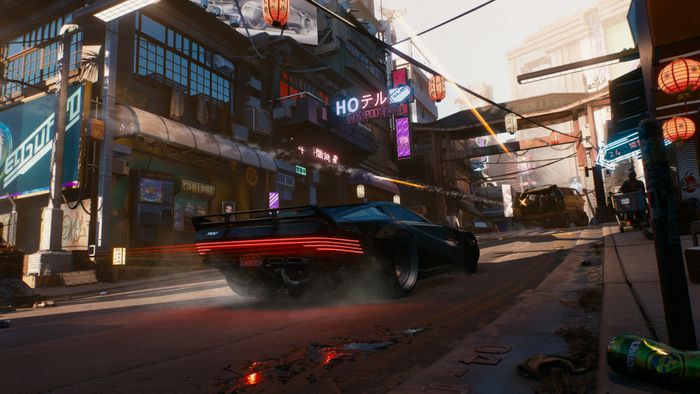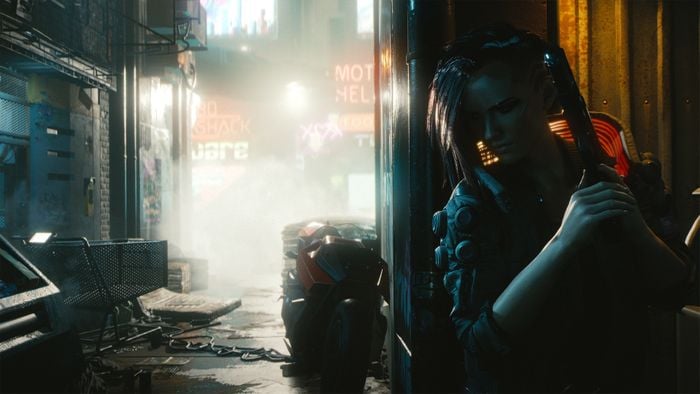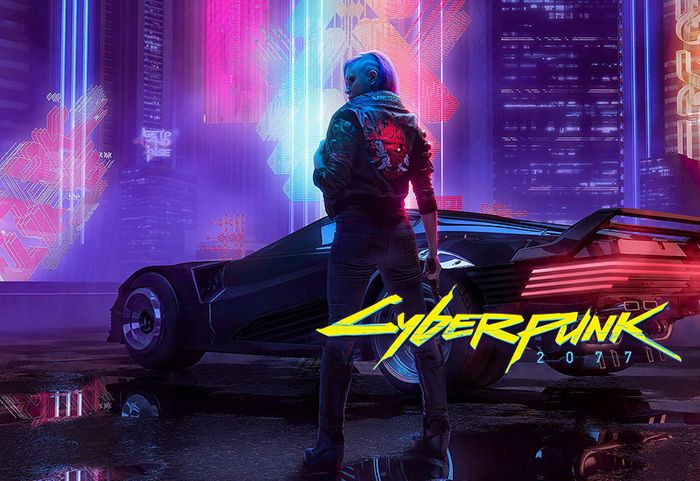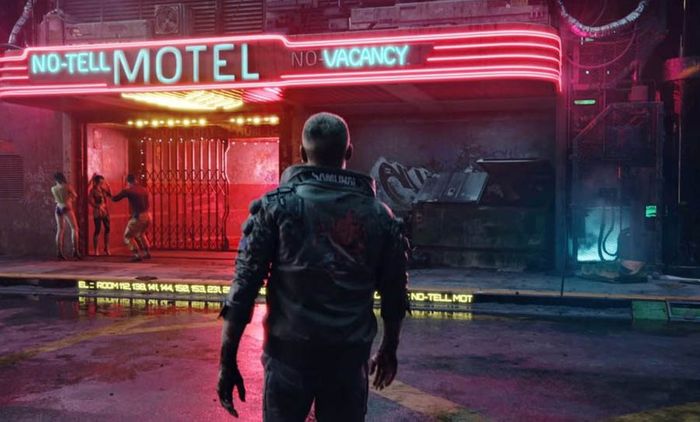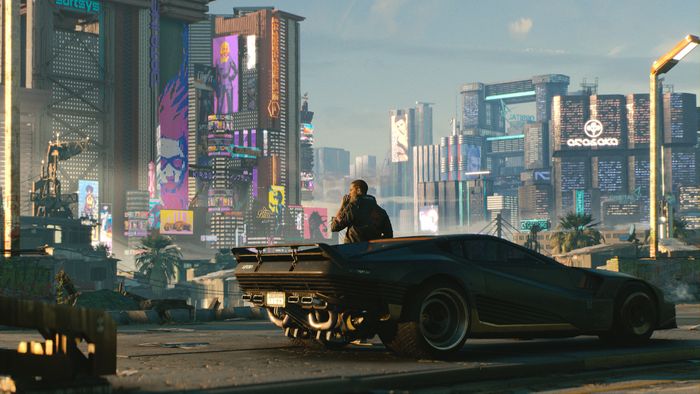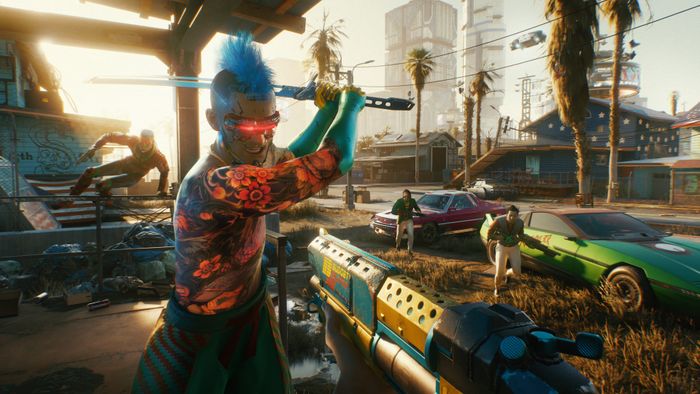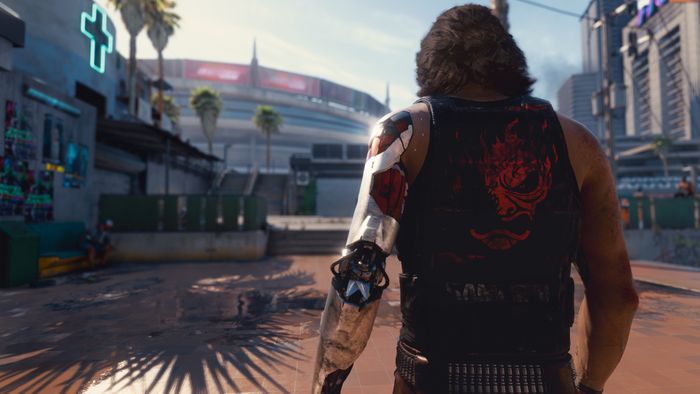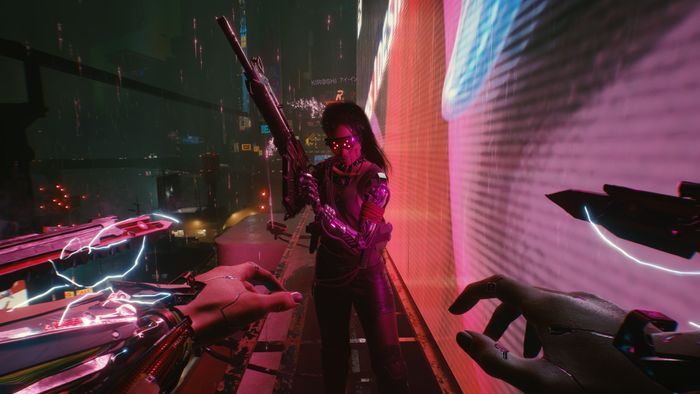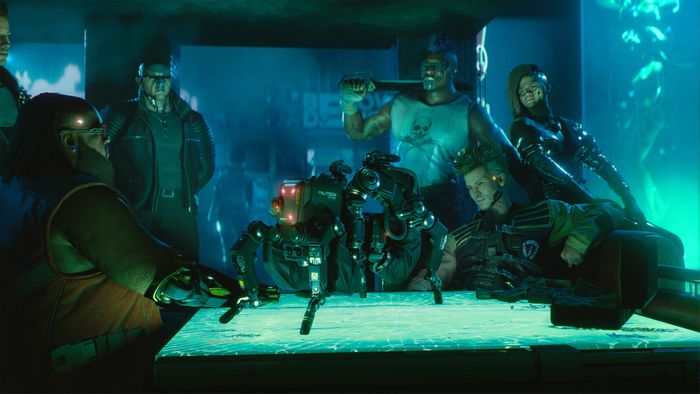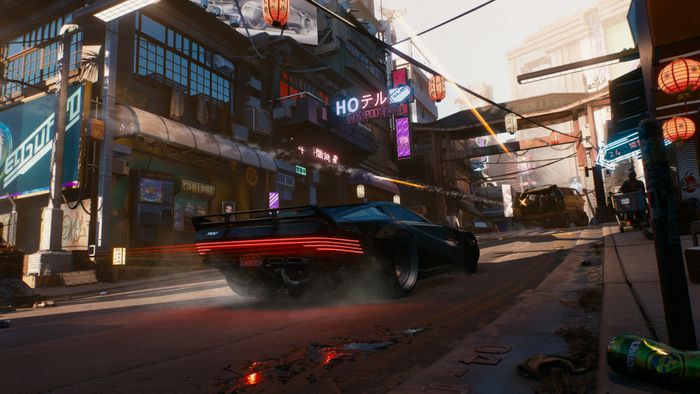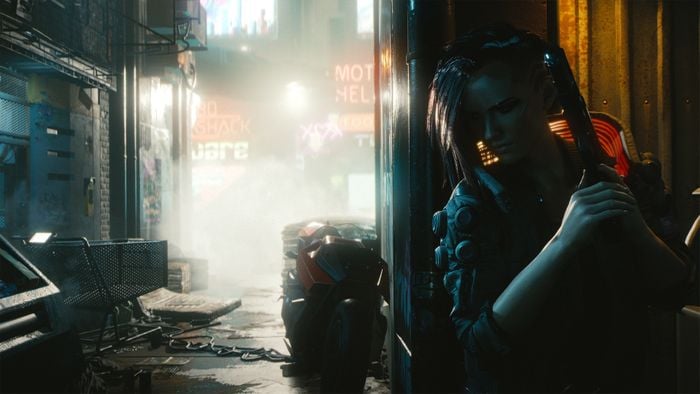 Could be so much more

Could be so much more but still a great game on PC despite it's few flaws. Feeling bad for console players though.

The Pros

Amazing graphics, story, gameplay and NPC.

The Cons

Poor AI, nonexistent economy and plenty of bugs.

Could be so much more

The sad truth is that Cyberpunk 2077 is awash with problems. Which makes it all the more miraculous that we were compelled to plod through its litany of tribulations simply to keep experiencing the story, characters, and world that CDProjekt Red has created. Clear away the grit and there remains something special here that's bound to light up the imaginations of cyberpunk fans.

Great game so far

I have to admit that I enjoyed my time playing cyberpunk 2077, it has lots of great things, Starting with the simply outstanding graphics specially at night and the very detailed faces of random NPCs in street, amazing story with multiple choices and options, great gameplay specially when it comes to cyberware upgrades and the big collection of weapons, descent cars and good (but not great) driving mechanism, it had some bad things as well like poor AI for the NPCs and poor physics in movement of characters and of course lots of glitches that sometimes could be fun but could damage the experience in other situations, but overall , i can definetly say it was worth the money (i bought it with 40% off) and i really enjoyed the experience and hope CDPR learn from thier mistakes and make great titles in the future

The Pros

Amazing Graphics ,Story , Gameplay , Cyberware , Weapons

The Cons

Poor Physics , Mediocre AI , Bugs and Glitches

its ok

its pretty fun but there are alot of bugs like being thrown out of the map,cars falling out of the sky , instant death, objects not holding in characters hands during cut-scenes (example-when jhonny silverhand had a cigarette in his mouth when he moved the cigarette stayed in place in the air. the game overall is decent but i wouldn't pay full price for this until they patch these bugs and release more content

Great Game

unfortunate that console players had a lot of bugs but on PC this game is beautiful, visually and game play

highly recommend

The Cons

couple bugs but not too bad

Better than people give it credit for!

Was not expecting a great game after all the negative press but I was pleasantly surprised! Yes there are some glitches and bugs but what game hasn't got those? Great open world with so much to see and do! An absolute blast!

Goty of 2020

i played it on PC and it was a wonderful experince , the game has a good main story and side quest .

don't judge a book by it's cover.

Soooo many people bashing this game that probably haven't even played it before. This game is phenomenal. I've been a gamer for years, basically as long as I can remember, and this is my favorite game ever. I beat the entire thing in under 180 hours (every achievement) and it still has great ways to replay through it even knowing the endings. I will always recommend this game.

Amazing, bunch of kids just hating to hate.

I've put in a handful of hours now and honestly it's a good game people just like to spread anger and negativity around this game because of trailers vs launch. Sure the game has some bug but nowhere near what people make it out to be. I got this less than 30$ and where it stands now its fun, good story ( so far) and it is a peace of art! I could not recommend it more especially at this price of 28$ ( we already know updates are coming) I run 16 gb ddr4, rx570 4 gb and I run it on medium settings about 45-60 fps clocked at 1300+ ( ryzen 2600 not oc) and again runs fine ( i used to run at 30 fps coming from console and this game can run at 60 if I modify settings a bit w/o compromising to much on visuals. ( When I can afford this game at full price I will be buying another copy but that's not any time soon!
Character customization is amazing, Character development is good! overall 8/10 ( due to bugs and kinks otherwise 9/10) I loved The Witcher 3 this is just as satisfying just in a modern way!

I will mention some bad to be transparent. First some bugs like characters sometimes take a second to load all the way ( mainly in super populated areas.) The police do arrive way to fast on the scene. The first person shooter feels a little weird but works with the style they are going for ( it took a few missions to get the hang of it all) otherwise that pretty much sums up my "bad" but again not as bad as people/ kids make it out to be just a bunch of little kids angry.

Happy gaming!

The Pros

Gameplay, Story, and visuals are stunning! 5/5

The Cons

Few bugs no deal breakers though

Decent

Not as many bugs as people think pc master race wins again
Activate with GOG.com

How to install Cyberpunk 2077
Download and install the GOG GALAXY 2.0 application.
Launch the app. You will need to register a free GOG account, or log into an existing one.
At the top of the app's window, while in the "Recent" view, click "+ Add games & friends" and "Redeem GOG code".
When prompted, enter your game code which can be found on the 'Orders' page of CDKeys.com.
Confirm redeeming the game. It will be added to your GOG account.
Follow the on-screen instructions to download and install the game.
Web Browser
Open a web browser, and navigate to the GOG key redemption page. (https://www.gog.com/redeem)
Create an account or log in if required.
Enter your unique code that's displayed on the 'Order' page of CDKeys.com and follow the prompts to activate.



Bundle It
Save even more with this bundle deal