Special Price
$12.09
RRP
$45.69
Less than 9 games left at this price
Code Delivered To You Digitally
Platform
Epic Games Launcher
Developer
Torn Banner Studios
Publisher
Tripwire Interactive
Delivery
Instant Delivery
Language
Get your instant download with CDKeys.com
This product includes Chivalry 2
The top 3 reasons to play Chivalry 2
RETURN TO THE ULTIMATE MEDIEVAL BATTLEFIELD
DOMINATE MASSIVE 64-PLAYER BATTLEFIELDS
UNLEASH YOUR INNER BEAST WITH WEIGHTY, PHYSICAL AND SATISFYING COMBAT
About Chivalry 2
Chivalry 2 is a multiplayer first person slasher inspired by epic medieval movie battles. Players are thrust into the action of every iconic moment of the era - from clashing swords, to storms of flaming arrows, to sprawling castle sieges and more.
Dominate massive, 64-player battlefields. Catapults tear the earth apart as you lay siege to castles, set fire to villages and slaughter filthy peasants in the return of Team Objective maps.
ESCAPE YOUR MUNDANE LIFE - Are ye a heroic warrior, or a blood-soaked murderer? Keep fighting and gurgling out battlecries even when wounded, bleeding out and missing limbs. Enhanced player expression brings thousands of hilarious new voice-lines and deep character customization.
A revamped, faster and more fluid combat system offers an expanded range of creative choices, allowing players to perfect their playstyle. Immersive sound and effects ensure every blow lands with the sickening thud of steel sinking into bone.
Read more
What are the system requirements?
MINIMUM
OS

Windows 10 64-bit

Processor

Intel i3-4370

Memory

8GB

Graphics

Nvidia GeForce GTX 660 or AMD Radeon HD 7870 2 GB

Storage

20GB
RECOMMENDED
OS

Windows 10 64-bit

Processor

Intel i7 6700 or AMD Ryzen 5 3500x

Memory

16GB

Graphics

Nvidia GTX 1070 or AMD RX Vega-56

Storage

20GB
Genre
Action, Atmospheric, Indie, Medieval, Simulation, Violent, Historical, Gore, Competitive
Platform
PC (EPIC)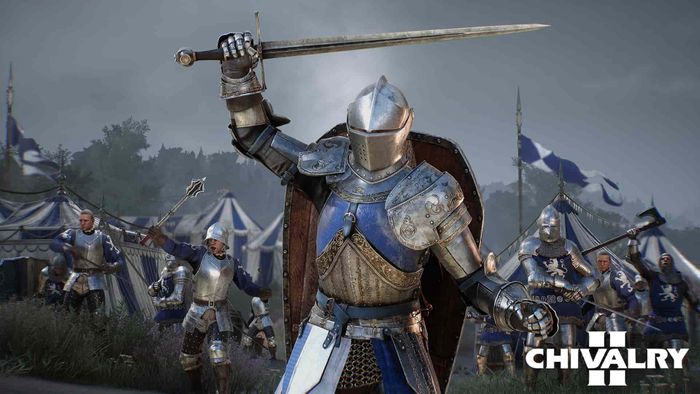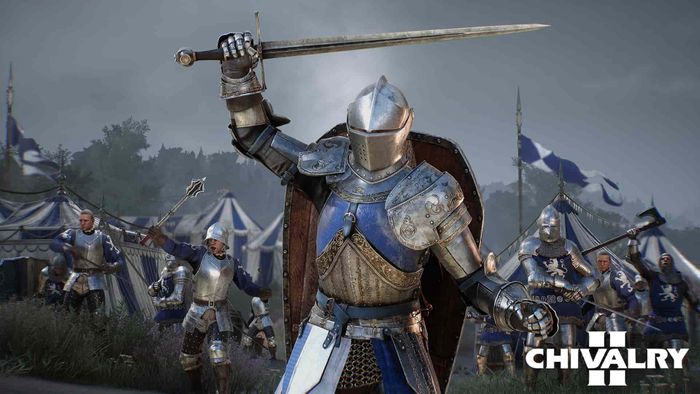 Worth a try

Good but a little expensive

The Pros

Very funny and entertaining with friends

The Cons

Only found it fun with friends
A bit ooverpriced

Vert decent game

A nice game that if youre good you will have fun but sometimes it can be very frustraiting and i rage a lot lol....

good game

yes, buy game cause lots of swords

Good but

The combat is amazing, and fluid. The graphics are great, good level of detail and gore, and the community is back again ( died in the past). Sometimes, combat is unfortunately spammy from people, the community has unfortunately died out in the past, this seems to no longer be an issue, fingers crossed.

The Cons

Has died before shortly after launch, is back now

ballsacks of justice

the game plays wonderfully. the teabagging, is truly to.......... die.... for

I haven't laughed this hard in a while

I killed a guy, picked up his head and when he respawned I threw it back at him. 10/10

The Pros

You can use pig/fish as weapons

The Cons

Pig/fish don't do much damage as weapons

awsum

awsum game, super fun, i played it yip

The Pros

its fun even tho i can barely run it

Fun

overall fun and is constantly updated at no cost.

Amazing when you get into it, but god damn they bork every update lol

Currently the best online melee slasher of it's kind I've found and still play. The combat feels weighty and there's quite some variety to it (regular attacks, heavy attacks, swing/stab/overhead, jabs, kicks, specials, feints (morphs in mordhau), riposte, counters etc). You can pick up improvised weapons such as brooms or make an offhand flaming chicken. The voicepacks are generally great with the exception of Gladiator which rightfully received much negative community response. The armour leans more towards larp/fantasy than historical but there's some good stuff in there. Teams are well defined and thematic, with maps being interesting and having purpose to your objectives. They even have a lore section.

Crank those music sliders up and feel epic when the music swells and you rush into the bloodshed.

The Pros

Melee is great fun
Music/voices (not Gladiator)
Maps (most)
Thematic teams
Amount of customisation

The Cons

Bugs on updates are a consistent theme
Archery is mostly unbalanced
Activate with Epic Games

Download and install the Epic Games launcher, and then log in:
(https://www.epicgames.com/fortnite/en-US/download).
After you have logged in, click on your account name in the bottom-left corner of the launcher and then select "Redeem Code" from the menu.
Enter your unique code that's displayed on the 'Orders' page of CDKeys.com and follow the prompts to activate.
Special Price
$12.09
RRP
$45.69