Assassin's Creed Valhalla PC (EU & UK)
Special Price
$17.59
RRP
$66.39
Limited stock available at this price!
Code Delivered To You Digitally
Platform
uPlay
Delivery
Instant Delivery
Language
-70%

-20%

-79%

-80%

-86%

-85%

-59%

-72%
Get your instant download with CDKeys.com
This product includes Assassin's Creed Valhalla (EU) .
The top 3 reasons to play Assassin's Creed Valhalla (EU)
Command a crew of raiders and launch lightning-fast surprise attacks from your longship to claim your enemies' riches for your clan.
Unleash the ruthless fighting style of a Viking warrior and dual-wield axes, swords, or even shields against fierce, relentless foes.
Influence the world around you while acquiring new skills and gear to suit your playstyle.
About Assassin's Creed Valhalla (EU)
Become Eivor, a mighty Viking raider and lead your clan from the harsh shores of Norway to a new home amid the lush farmlands of ninth-century England. Explore a beautiful, mysterious open world where you'll face brutal enemies, raid fortresses, build your clan's new settlement, and forge alliances to win glory and earn a place in Valhalla. England in the age of the Vikings is a fractured nation of petty lords and warring kingdoms. Beneath the chaos lies a rich and untamed land waiting for a new conqueror. Will it be you?
Lead Epic Raids: Lead your people in massive assaults against Saxon armies and fortresses, and expand your influence far beyond your settlement's borders.
Visceral Combat: Choose your tactics and dismember opponents in close-quarters combat, riddle them with arrows, or assassinate them with your hidden blade.
Write Your Viking Saga: The advanced RPG mechanics of Assassin's Creed Valhalla give you new ways to grow as a warrior and a leader. Blaze your own path across England by fighting brutal battles and leading fiery raids, or form strategic alliances and triumph by your wits. Every choice you make in combat and conversation is another step on the path to greatness.
Grow Your Settlement: Grow and customize your own settlement by recruiting new clan members and building upgradable structures. Get better troops by constructing a barracks, improve your weapons at the blacksmith, discover new customization options with a tattoo parlor, and much more.
Share Your Custom Raider: Create and customize your own mercenary Vikings to share online, and reap the spoils when they fight alongside your friends in their own sagas. Recruit mercenaries created by other players, and add their strength to your forces.
Read more
What are the system requirements?
MINIMUM
OS

Windows 10 (64-bit only)

Processor

Processor (AMD / Intel): Ryzen 3 1200 - 3.1 Ghz / i5-4460 - 3.2 Ghz

Memory

8GB (Dual-channel mode)

Graphics

AMD R9 380 - 4GB / GeForce GTX 960 4GB

Storage

50GB
RECOMMENDED
OS

Windows 10 (64-bit only)

Processor

(AMD / Intel): Ryzen 5 1600 - 3.2 Ghz / i7-4790 - 3.6 Ghz

Memory

8GB (Dual-channel mode)

Graphics

AMD RX 570 - 8GB / GeForce GTX 1060 - 6GB

Storage

50GB
Genre
Action, Action RPG, Multiplayer, RPG, Violent, Historical, Gore
Platform
PC (EU)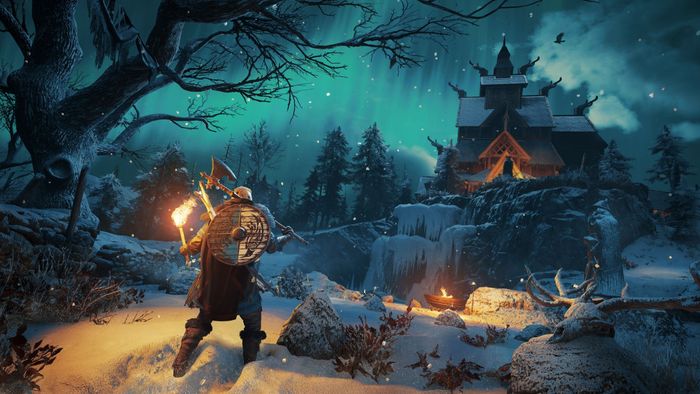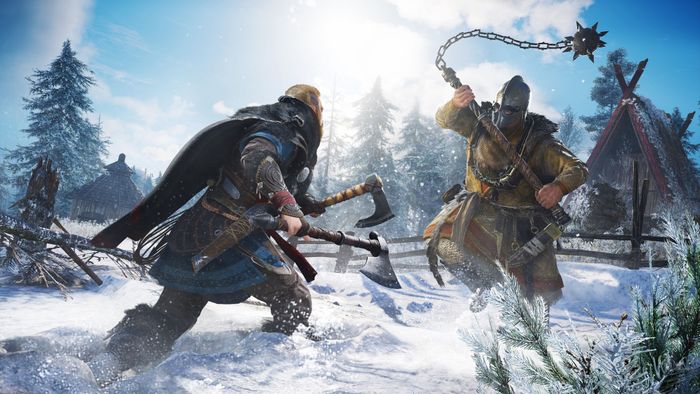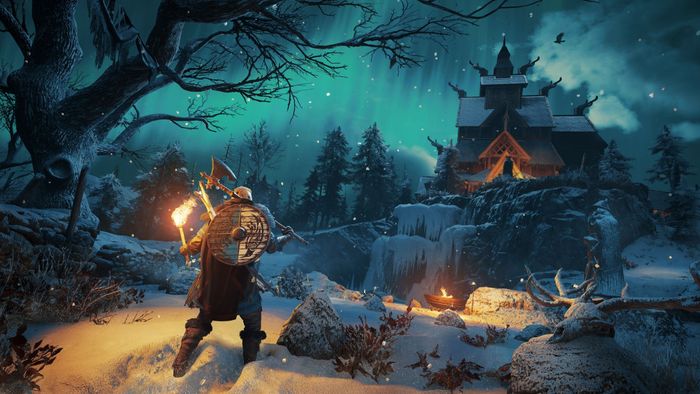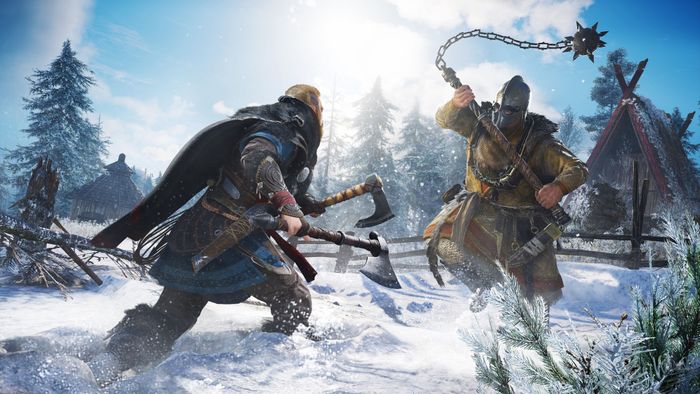 Ok but not perfect

Story is OK but the endgame isnt that good

Great service - mediocre game

Great service on the part of CD keys instant delivery and code worked first time. Only reason it's not 100 is because whilst the game is great, its a typical Ubisoft open world game, always feels a bit lifeless.

The Cons

Open world needs more work - Ubisoft.

Review

Yo I thought this game was gonna suck but it didnt

Great

Really fun game, with lots of content in the DLC with 2 new areas and more weapon types

A brilliant and fun RPG

I have never been a massive fan of the AC series but thoroughly enjoyed this game from an RPG fan point of view. I think it's unfair to label the game as assassins creed as it's not what it is.

The Pros

Gameplay
Graphics
Performance
History
Story

A lot to explore

All in all it's a good game and i enjoyed it but it just don't have that Assassin's creed feel to it like the earlier games.

Good game

I like to play assassins creed like always. is a good game, fun to play, new locations and characters. Recomended

Best assassins creed

This is by far the best assassin's game I've ever played the fighting mechanics in this game beats every assassins creed

The Pros

It's fun and there is lots to do

The Cons

Nothing everything is great

Reviewed by

- The Wonderer Code

FREAKING AMAZING!

Everyone saying this is just like odyssey, clearly didn't play this game properly or didn't play odyssey... the crew hiring is different, the ship aspects are different, you don't build a base in odyssey as in this one you do, completely personalisable as well, the way you use weapons is soooooo much better! the story line in this is also better, different gods, and the way they contact you is different, the way you start raids is freaking amazing and the battles are also similar to odyssey but so much better. 10/10 recommend I've literally bought this for PC and XBOX because I love it so much!

Great game

Great game, fun, huge map especially with all the add ons and lots of stuff to do. Great graphics as well.
Activate with uPlay

Download the uPlay client to your PC: (https://uplay.ubi.com/). Sign up, and log in.
Select the 'key' symbol on the top-right hand corner of the Uplay client.




Enter your unique code that's displayed on the 'Order' page of CDKeys.com and follow the prompts to activate.



Special Price
$17.59
RRP
$66.39