Assassin's Creed Valhalla PC (EU)
Add to Wish List
Platform
uPlay
Region
Europe
Release Date
10 / 11 / 2020
Language
Genre
Action, Action RPG, Multiplayer, RPG, Violent, Historical, Gore
Edition
Standard
Delivery
Instant Delivery
-71%

-72%

-1%

-68%

-78%

-60%

-85%

-91%

-75%

-75%
Get your instant download with CDKeys.com
This product includes Assassin's Creed Valhalla (EU) .
The top 3 reasons to play Assassin's Creed Valhalla (EU)
Command a crew of raiders and launch lightning-fast surprise attacks from your longship to claim your enemies' riches for your clan.
Unleash the ruthless fighting style of a Viking warrior and dual-wield axes, swords, or even shields against fierce, relentless foes.
Influence the world around you while acquiring new skills and gear to suit your playstyle.
About Assassin's Creed Valhalla (EU)
Become Eivor, a mighty Viking raider and lead your clan from the harsh shores of Norway to a new home amid the lush farmlands of ninth-century England. Explore a beautiful, mysterious open world where you'll face brutal enemies, raid fortresses, build your clan's new settlement, and forge alliances to win glory and earn a place in Valhalla. England in the age of the Vikings is a fractured nation of petty lords and warring kingdoms. Beneath the chaos lies a rich and untamed land waiting for a new conqueror. Will it be you?
Lead Epic Raids: Lead your people in massive assaults against Saxon armies and fortresses, and expand your influence far beyond your settlement's borders.
Visceral Combat: Choose your tactics and dismember opponents in close-quarters combat, riddle them with arrows, or assassinate them with your hidden blade.
Write Your Viking Saga: The advanced RPG mechanics of Assassin's Creed Valhalla give you new ways to grow as a warrior and a leader. Blaze your own path across England by fighting brutal battles and leading fiery raids, or form strategic alliances and triumph by your wits. Every choice you make in combat and conversation is another step on the path to greatness.
Grow Your Settlement: Grow and customize your own settlement by recruiting new clan members and building upgradable structures. Get better troops by constructing a barracks, improve your weapons at the blacksmith, discover new customization options with a tattoo parlor, and much more.
Share Your Custom Raider: Create and customize your own mercenary Vikings to share online, and reap the spoils when they fight alongside your friends in their own sagas. Recruit mercenaries created by other players, and add their strength to your forces.
Read more
What are the system requirements?
MINIMUM
OS

Windows 10 (64-bit only)

Processor

Processor (AMD / Intel): Ryzen 3 1200 - 3.1 Ghz / i5-4460 - 3.2 Ghz

Memory

8GB (Dual-channel mode)

Graphics

AMD R9 380 - 4GB / GeForce GTX 960 4GB

Storage

50GB
RECOMMENDED
OS

Windows 10 (64-bit only)

Processor

(AMD / Intel): Ryzen 5 1600 - 3.2 Ghz / i7-4790 - 3.6 Ghz

Memory

8GB (Dual-channel mode)

Graphics

AMD RX 570 - 8GB / GeForce GTX 1060 - 6GB

Storage

50GB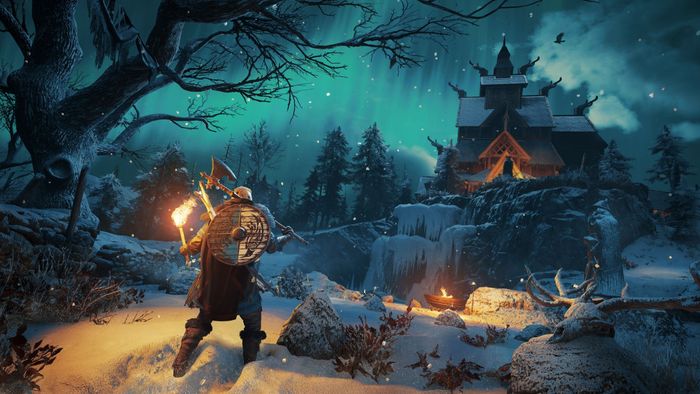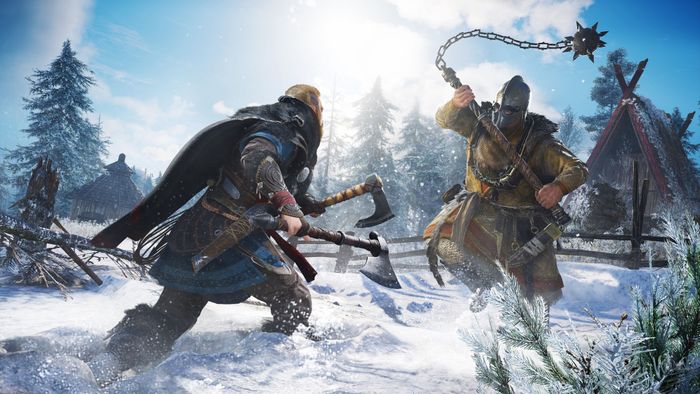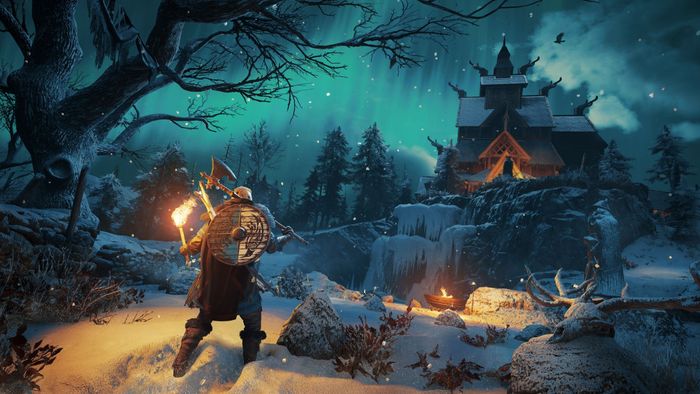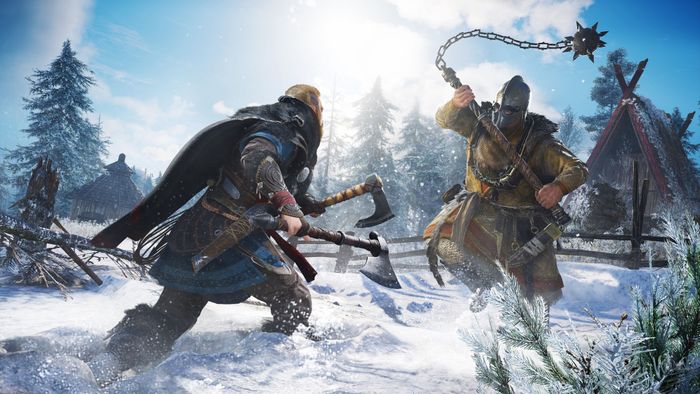 Best game ever

Possibly the best out of the series. Gameplay and mechanics are amazing, could compare it with other similar games, but I won't because it's unique in it's own way, enjoy

Great Game

Lovce this game, great content. I really enjoyed visiting the 9th century england as a viking. its great fun and has alot of content to enjoy.

Don't consider it an AC game

I've played all of the AC games over the years, and found the series somewhat took a nose dive after the Syndicate game. I think it's important at this point to treat this like any other game, instead of the over saturated AC series. This is a brilliant game! but it's not a brilliant AC game.

The Pros

Graphics
Performance
Story

Breathtaking!

Gorgeous world and interesting story. It really has become a solid franchise and in Valhalla it keeps up that momentum.

The Pros

Stunning landscapes. Immersive story.

The Cons

Requires a high end system to get the most from the graphics settings.

Incredible game

This game was already mind-blowing and I loved it a tonne! Sure it was long and tedious at times, but I had a lot of breaks in-between and I made sure to explore other locations whenever I was bored of mainland England. I would go to (SPOILERS) Asgard then to Vinland etc.

The Pros

Interactive world that flows really smoothly and super fun

The Cons

Tedious and long at times

Beautiful!

Very good game. Very interesting and breathtaking! Buy this game soon and you will not regret it! CDkeys, thanks for your shop)))

Amazing

Great game - would 100% recommend this game, great story line, great characters and even better graphics.

The Pros

Story, Ships, Camp, Raids, Characters, Weapons & Armour, Graphics, Ranking/Point System.

The Cons

No flaws that come to mind.

ASSASSIN'S CREED VALHALLA

Pretty good, if your a fan of the new era of AC you will probably like this. Only fault would be that the story can get a bit tedious at times.

Fantastic Game

game is beautiful, brilliant story, having trouble turning it off would highly recommend it to anyone

The Pros

graphics, story and overall gameplay

The Cons

cant really fault much probably how demanding the game is
Activate with uPlay

Download the uPlay client to your PC: (https://uplay.ubi.com/). Sign up, and log in.
Select the 'key' symbol on the top-right hand corner of the Uplay client.




Enter your unique code that's displayed on the 'Order' page of CDKeys.com and follow the prompts to activate.



Bundle It
Save even more with this bundle deal